Tip of the week
Be incredibly organised and specific– about what you want, because one person's idea of a simple door handle may not be the same as another's.
Caroline Keenan, who built an eco-friendly family home. See Case study Bright, Green & Beautiful
How much will it cost?
This will be based on available savings, the likely profit from the sale of your existing home and what you can expect to raise on a mortgage. Traditionally, around a third of the total has been devoted to purchasing a plot with the remainder covering construction.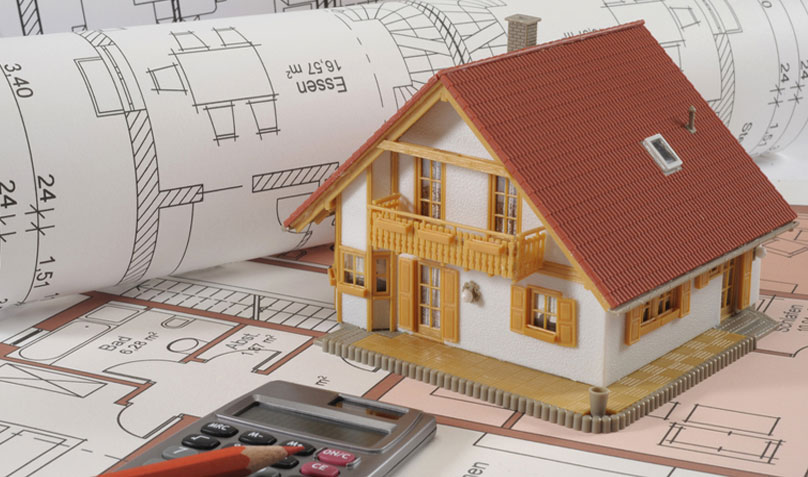 At today's land prices, 40-60 per cent is more likely to account for the plot and in popular areas the percentage can rise even higher. Estimating the build cost will depend on the house size, the form of construction, the complexity of the design, the materials selected, local labour rates and the specific conditions of the site such as poor ground conditions which demand specialist foundations.
In other words, it's complicated and you're almost certain to require specialist help. Having said that, architects' and builders' price books, detailing the costs of every aspect of construction and updated annually, are available in local libraries (look for names like Spon or Wessex).
Estimating software such as EstimatorXpress from HBXL is a good way to plan the cost of your project. Easy to understand building diagrams help you input your project's dimensions to calculate the cost, and because it's linked directly to a builders' merchants price list, the estimates are totally accurate.
It also guides you through each build phase step by step, so you don't forget to factor in certain materials, labour or plant which can prove costly later on! Design and build package companies will also provide basic estimates for their standard designs. Some builder's merchants will supply free estimating services based on detailed house plans.
Traditionally, construction estimates are provided by a quantity surveyor, though the service is unlikely to be cost-effective for a project as small as a single house. In practice, arriving at a precise budget will depend on negotiations with your designer or project manager and your contractor. Don't expect to tie everything down before you start. Every build has its own peculiarities. A 10 per cent contingency fund is recommended.
CASE STUDIES
For ideas and inspiration from SelfBuild&Design take a look at our Case Studies to see what other self-builders have achieved on their budgets.
Self Build & Design Magazine is published by WW Magazines.
Copyright 2017 © Waterways World Limited unless otherwise stated.
Waterways World Limited or any subsidiary or partner can not be held responsible for the content of external web sites.