April 2021
Buy this issue of SelfBuild & Design » Subscribe to SelfBuild & Design »
Out of the Woods - the house in ITV's Finding Alice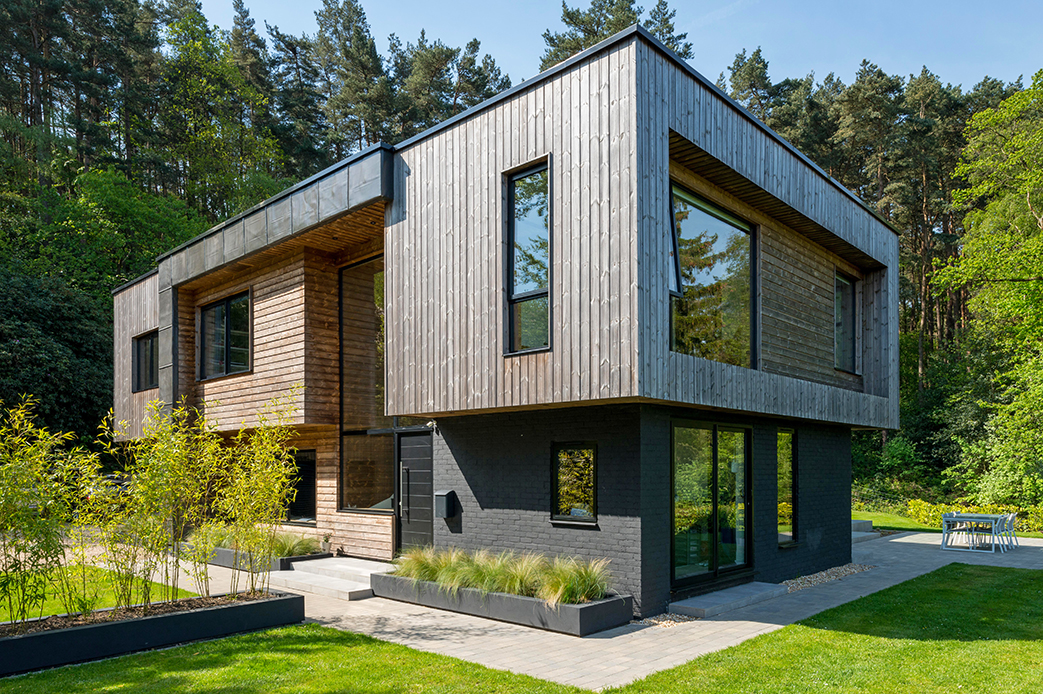 Extending and upcycling a 1960s dormer bungalow in a breathtaking woodland setting gave the Stoddart family a photogenic home fit for celebrities.
Designed by architect Kate Stoddart, the house was used on ITV's Finding Alice starring Keeley Hawes and Nigel Havers. Another storey has been added, totally transforming it into a contemporary, luxury home better suited to its idyllic location.
This is one of more than 100 Case Studies available online
Space Invaders - new build on a tight site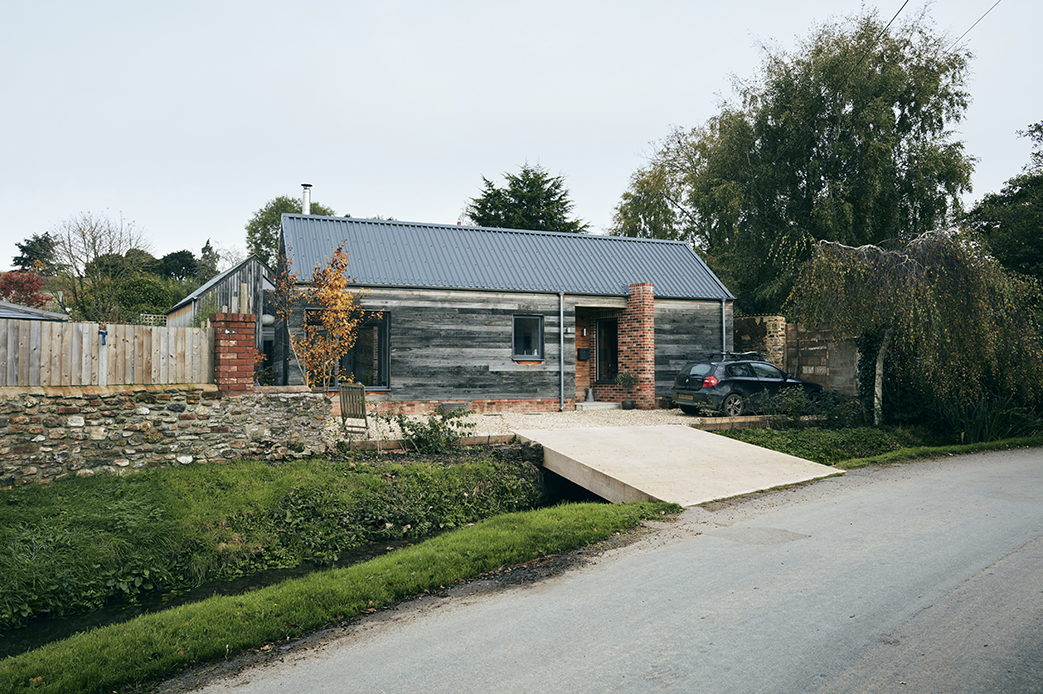 With a tight budget and an even tighter site, Tom Miller and Fi Conington have built a quirky and imaginative home which creates the illusion of space.
Called The Oak Shed, the building replaces a collection of derelict barns and sheds on the site, and itself resembles an outbuilding designed to disappear into the site. The central section of the house is constructed in brick and blockwork, with a timber frame section clad in oak.
This is one of more than 100 Case Studies available online
Up, Up and Away - Victorian house extension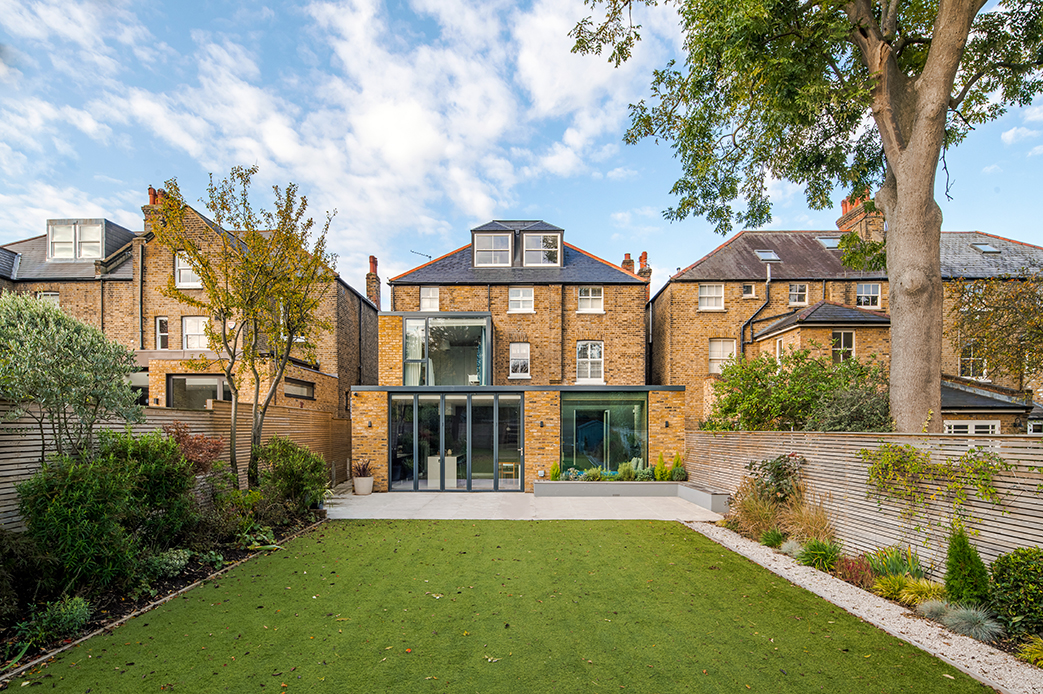 Ben and Katherine Bond's traditional Victorian house has been cleverly enlarged and reinvented with a contemporary two-storey extension and a double-dormer loft conversion.
Designed by Henri Bredenkamp of Studio 30 Architects, the staged project saw an extension into the loft to create a guest bedroom suite and play space, followed by a new brick and glass extension over two floors to form light-filled living spaces.
Space to Grow - Barn Conversion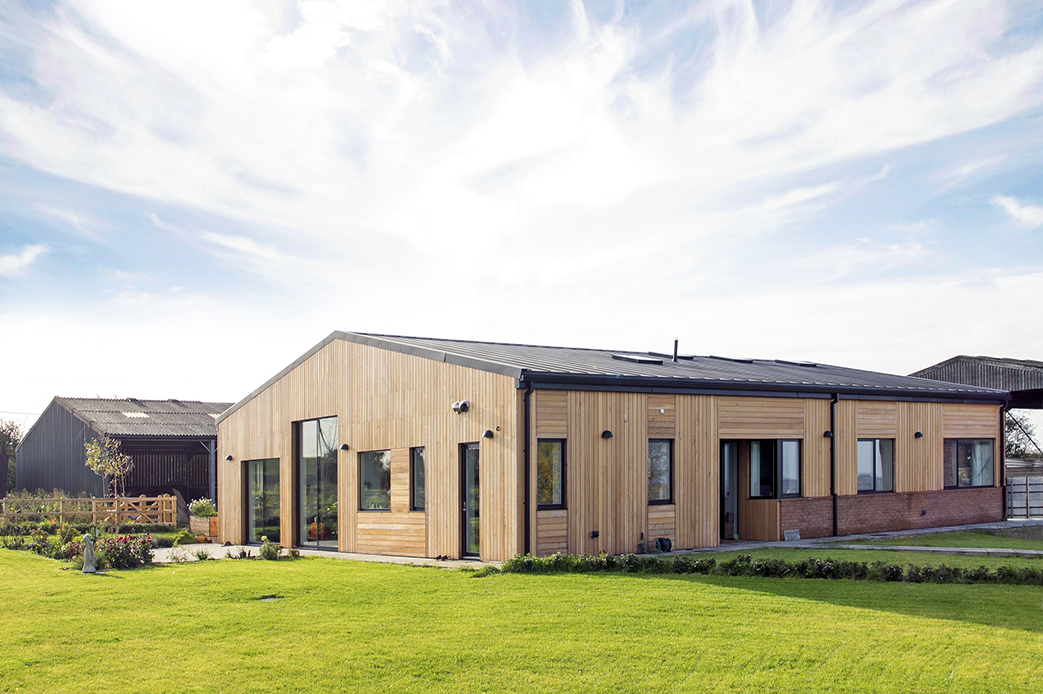 Chloe French and her husband Nick have converted a barn to give their young family a sustainable, energy-efficient home surrounded by acres of farmland and bordering an ancient forest.
Adding a timber frame to the existing steel frame has created a spacious, five-bedroom home with an open-plan living space and dramatic double-height hallways.
Sympathetic Extension to Period Farmhouse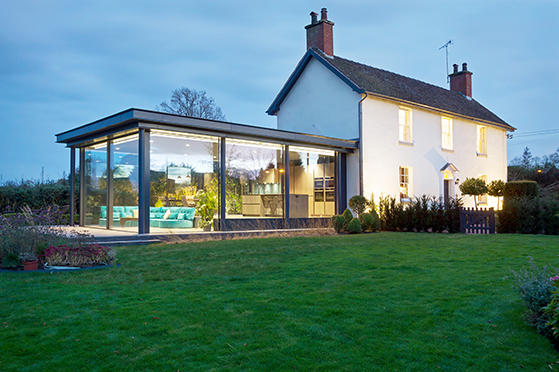 A contemporary glazed extension has been added to a Grade II-listed 19th century farmhouse in a Staffordshire Conservation Area.
Designed by Croft Architects, the extension is simple in style and has a distinctly contemporary look that clearly defines the historic facade of the period house and is offset to ensure it is also sympathetic in scale.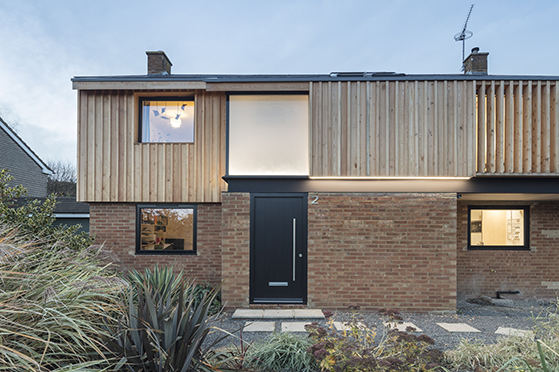 We chat to Matt Higgs, a director and co-owner of Kloeber UK Ltd, specialists in made-to-measure bifold, sliding, french and front doors, and bespoke windows, as well as roof lights and fixed glazing. Projects featuring Kloeber doors have appeared on TV and in magazines, including Amazing Spaces, and the company's carbon usage is offset by investing in preservation projects in developing countries.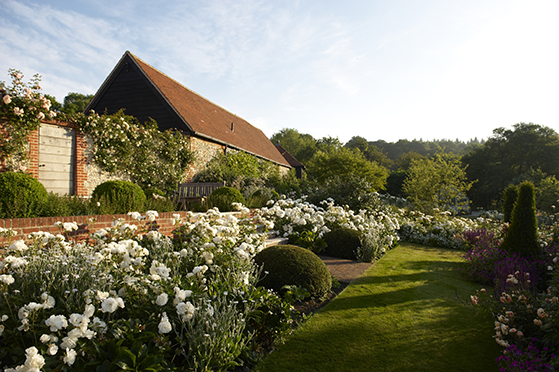 Like a self build itself, a new garden offers the perfect opportunity to create something really special, regardless of plot size or budget. We take look at garden design and how to choose a professional designer, hard landscaping, how to design a planting scheme, how to transplant shrubs and plants when moving house, and designing ponds and seating areas.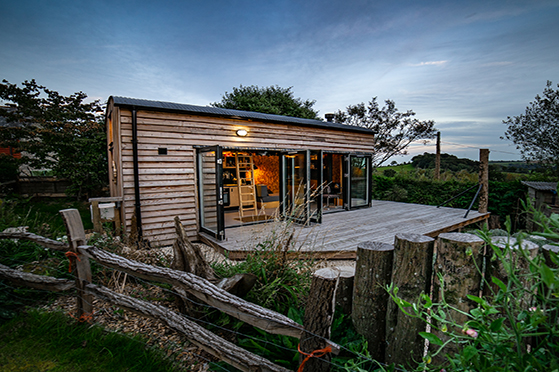 Two stories on garden cabins, including that of Andrew Gould, a Devon postman who built a cabin in the garden of his parents' home. The striking contemporary building has a practical layout that with a mezzanine sleep deck, small shower room and simple birch ply kitchen.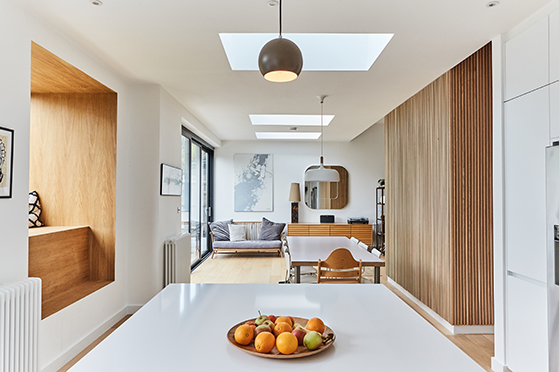 Relocating the stairs to the centre of this 1950s home has created better flow and visual connectivity. The house, which has a contemporary extension, is shaped like carved blocks of sugar and its new staggered stepped living spaces were achieved by sinking the rear of the building into the ground to make a large three-metre-high space, requiring extensive steelwork.
Spotlight on Kitchen Taps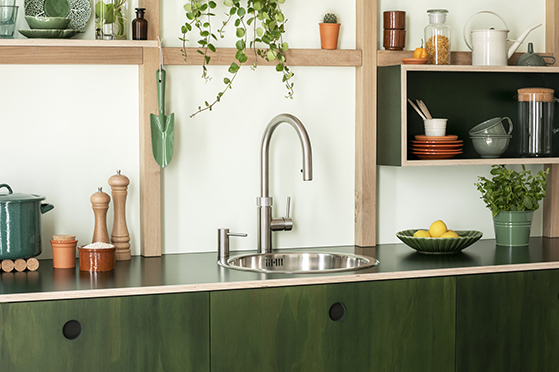 Make a bold statement in the kitchen with your choice of tap. New technology means it's easier to use than ever, and we examine the growing popularity of the boiling water tap, which does away with the kettle and makes for maximum convenience in the kitchen.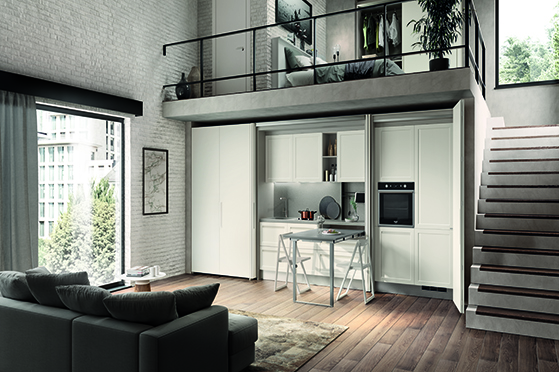 A mezzanine or galleried landing is so much more than a link between rooms and floors. It also adds drama, ensuring the impact of double-height spaces is not diminished, conveying the impression of openness and connection while allowing views and light to filter through the space.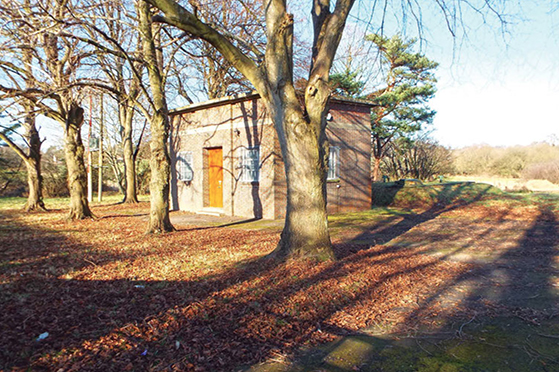 Legal: Our resident legal eagle examines issues with compliance of an air source heat pump.
Plot Doctor: Might a former pumping station have potential as a home? Planning consultant Roy Speer investigates.