April 2022
Buy this issue of SelfBuild & Design » Subscribe to SelfBuild & Design »
Renovation of a 1920s semi-detached home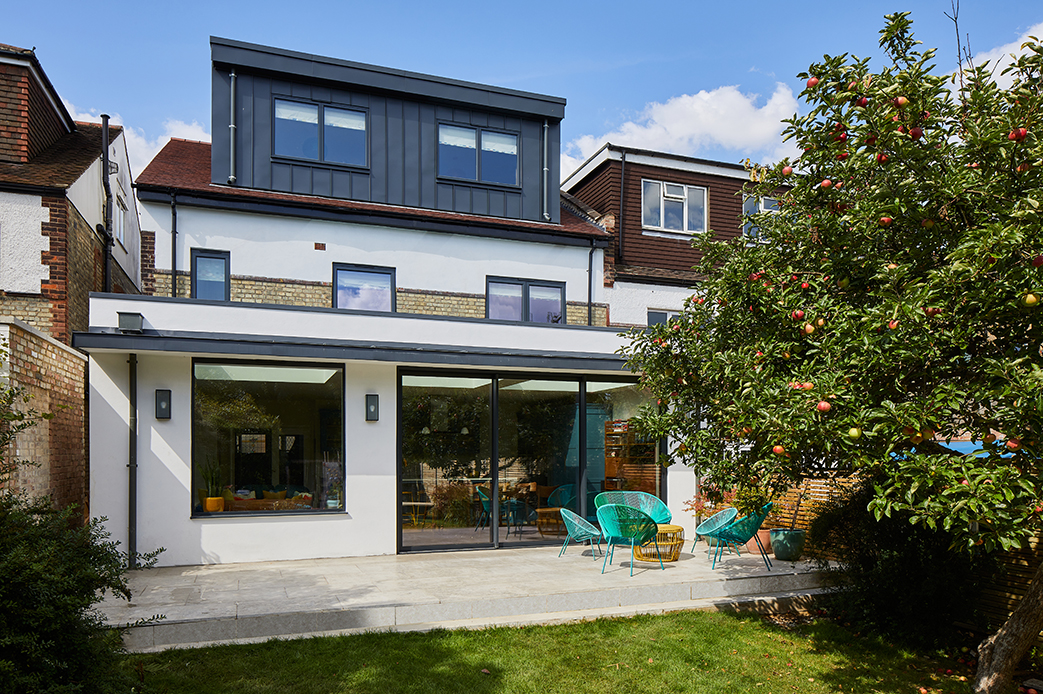 Anna and Dan Wichett have reintroduced traditional features to a 1920s semi in North London. The extensive restoration included a contemporary zinc-clad loft conversion and a vibrant single-storey rear extension. The door and windows were replaced, and the entire building was rewired, plastered and plumber, with underfloor heating installed.
This is one of more than 100 Case Studies available online
Stunning new build overlooking the Lincolnshire Wolds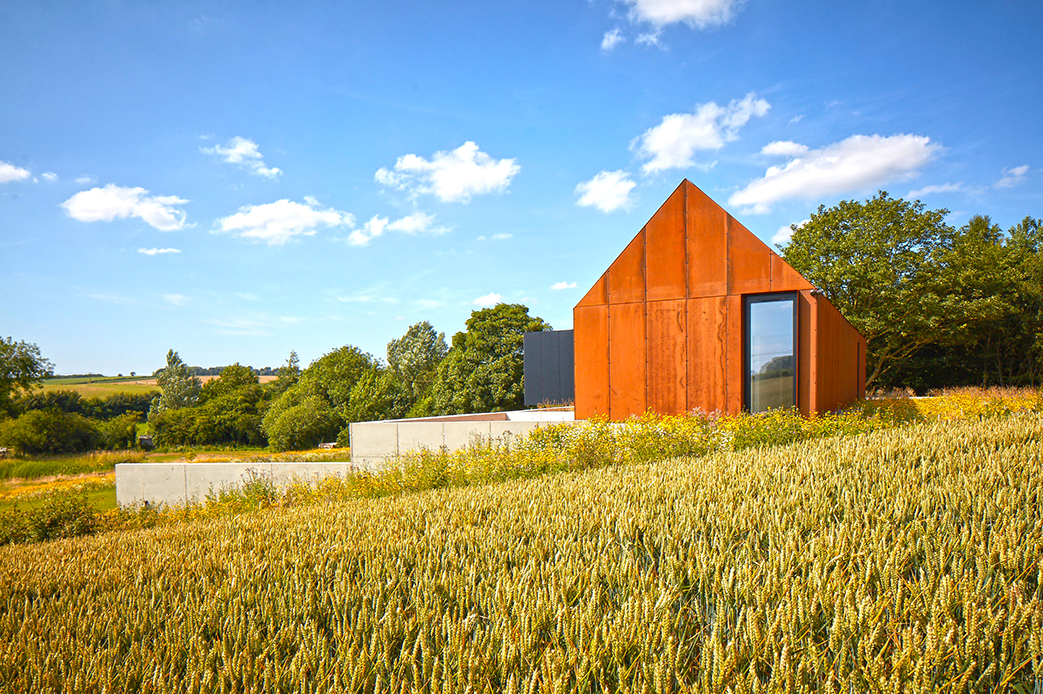 Partly buried in a wildflower meadow overlooking an ancient monument, Henry and Jen Salmon's new family home in Lincolnshire was deemed architecturally outstanding by the planners. Barrow House has an extensive private pond and enjoys extensive views over the Lincolnshire Wolds.
Timber-framed new build in Northamptonshire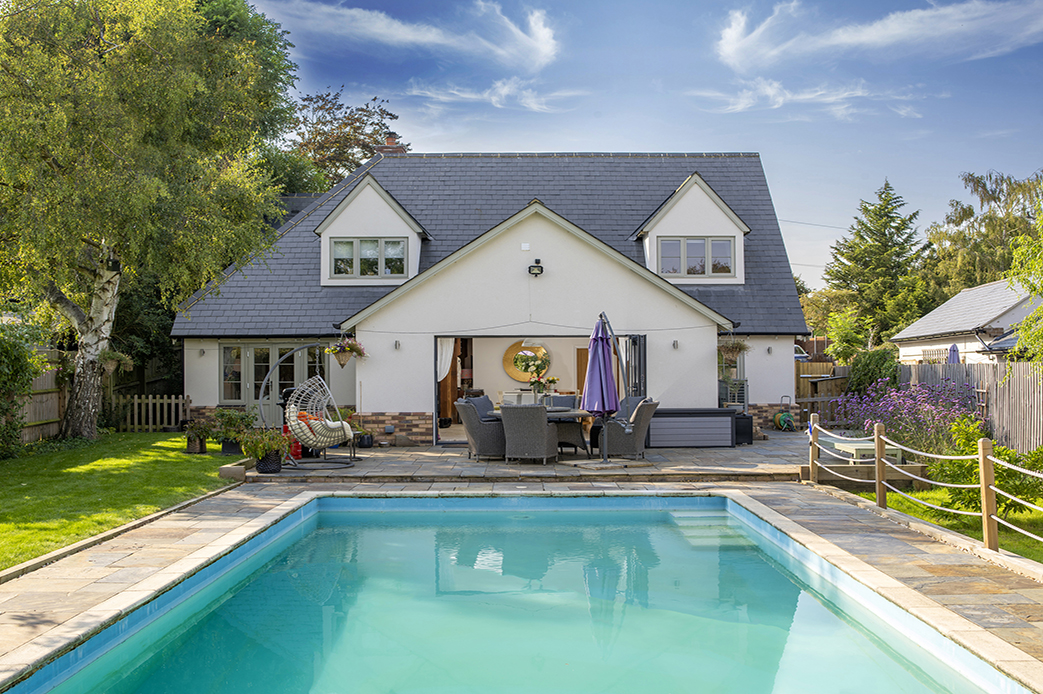 Having moved house four times in 14 years, Kate and Gerry Newham decided to find the perfect location to build. Combining traditional and modern features and bold splashes of colour, they built a timber-framed home in the village of Titchmarsh with a rendered exterior, slate roof and asymmetrical shape.
This is one of more than 100 Case Studies available online
Renovation of a Grade I listed convent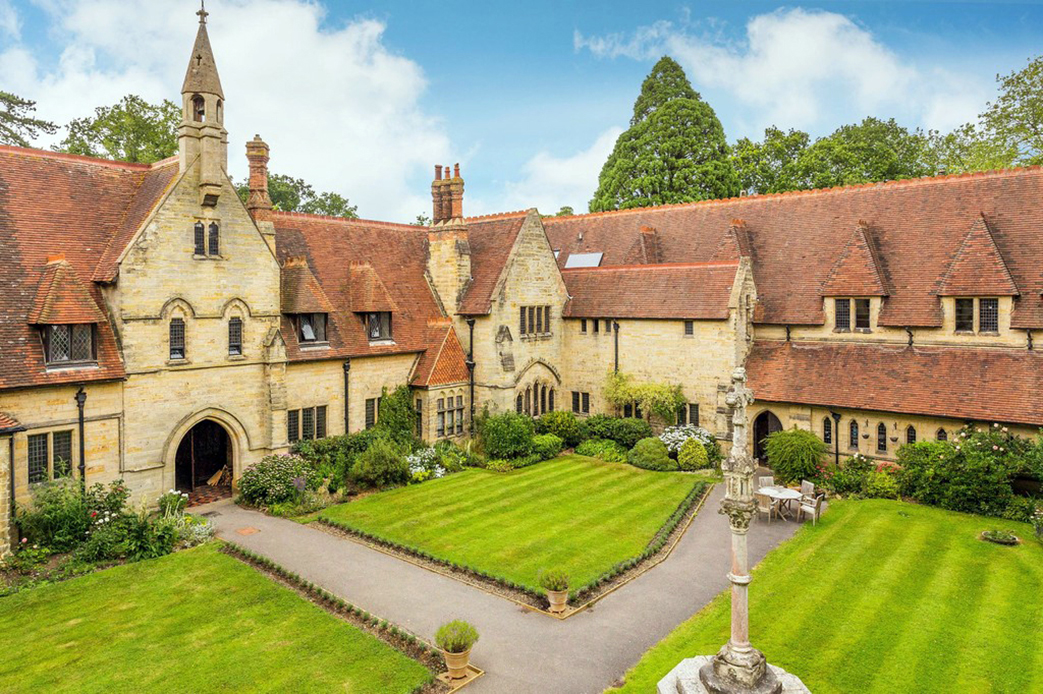 Working within the confines of a Grade I listed convent, Lietta Billington has sensitively upgraded the historic property into a stunning family home. The striking sandstone property in West Sussex is built in a Gothic style with stone mullion windows and asymmetric gables, all set around a quadrangle with a cloister and chapel. There are over eleven acres of communal gardens.
Summer houses, conservatories and orangeries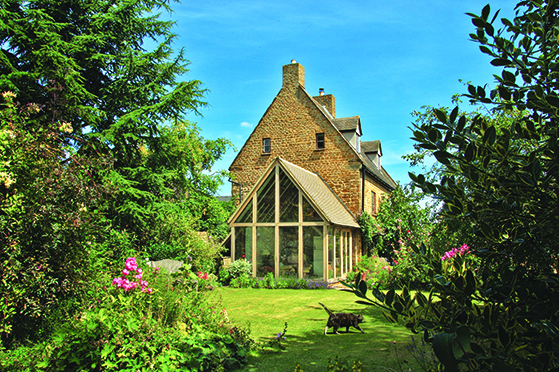 As warmer days approach, we take a look at the ways in which we can soak up the sun from the comfort of one of these purpose built structures.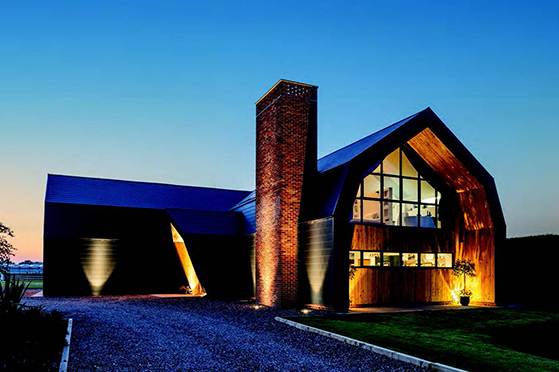 With more and more selfbuilders taking an eco approach to building their forever home. Kris Baxter offers his top tips for an energy-efficient design.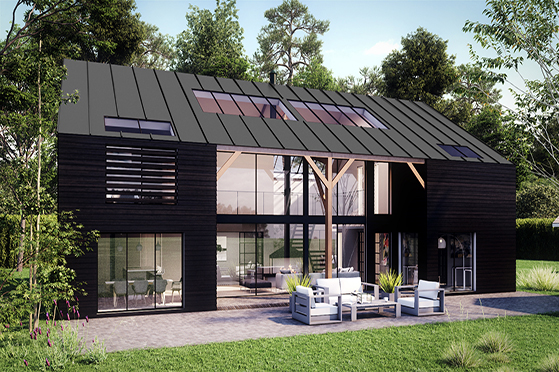 We take a look at some impressive builds, including the dramatic revamp of a barn and bungalow from Method Studio, a new Scandia-Hus show home and a two-storey modular house in the Cotswolds completed by Koto Design.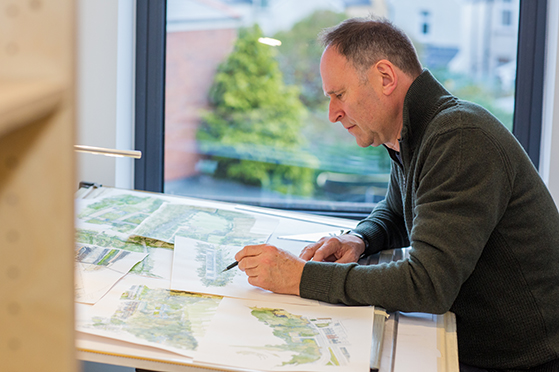 We chat to the chartered architect and founder of Loyn + Co Architects, the multi-award-winning practice based near Cardiff which he set up in 1992.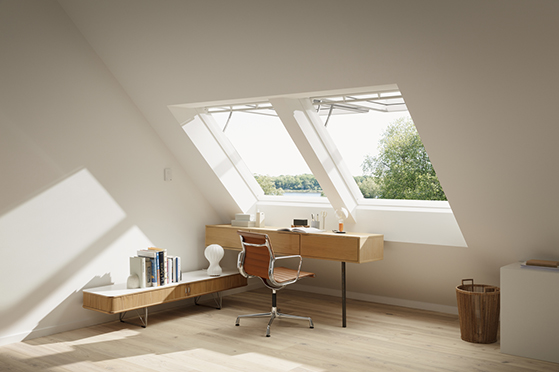 This practical guide looks at the process of converting a loft and the considerations that must be made, from the floors, roof and walls to fire protection.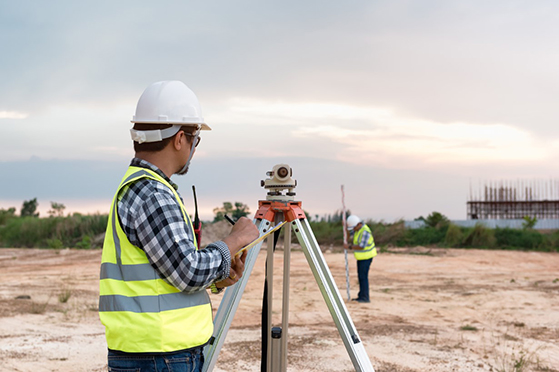 Everything you need to know about surveying, the essential part of any land purchase. Utilised correctly, a land survey will make your development go as smoothly as possible.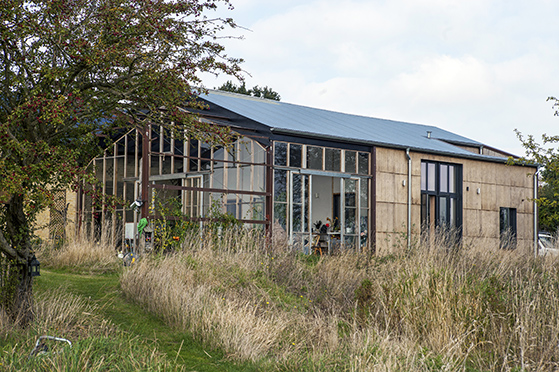 In a new book, Steve Allin showcases the vast range of possibilities available when using hemp-based materials for construction. Here, he visits the Flat House in Cambridgeshire where precast hempcrete panels have been used within an existing steel frame, along with a prototype hemp-fibre composite exterior cladding.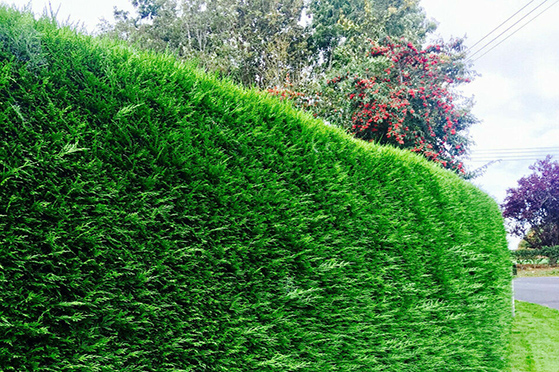 Our legal expert Guy Elyahou advises on dealing with the height of a neighbour's Leylandii hedge.