August 2019
Buy this issue of SelfBuild & Design »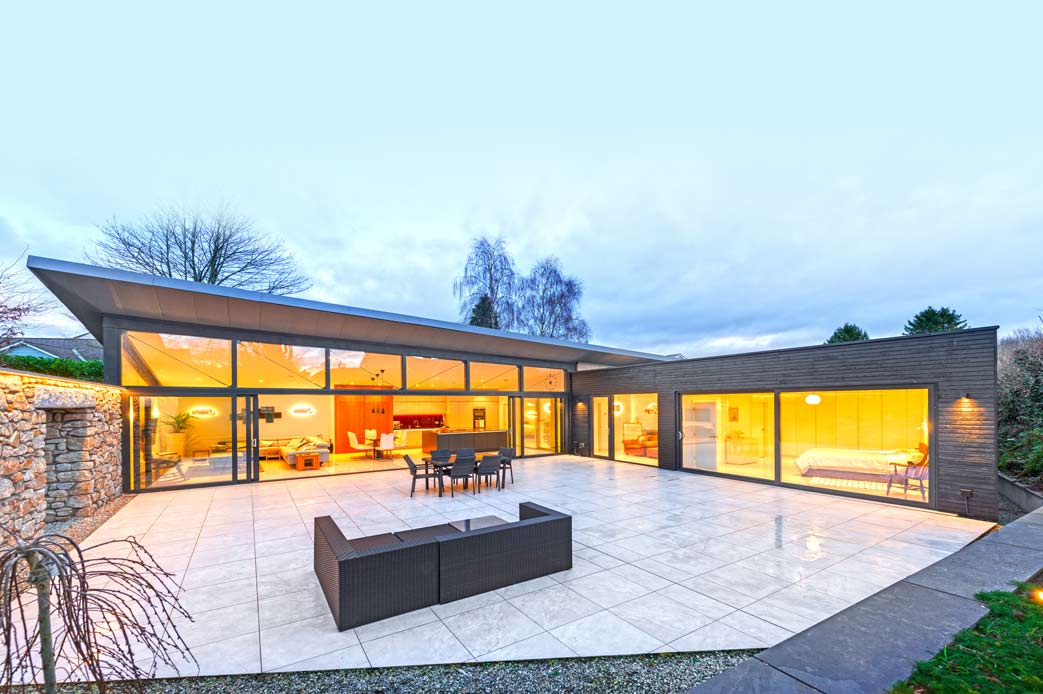 Standing within the confines of Dartmoor National Park, Nigel and Shirley Davis have built a bold, contemporary retirement bungalow. Designed with a soaring zinc clad roof, the new build features granite walls and glass doors opening onto a walled courtyard garden. "We have more time to spend with the grandchildren and enjoy our hobbies, rather than constantly maintaining the house," says Nigel.
This is one of more than 100 Case Studies available online to SelfBuild & Design subscribers
Sumptuous and sustainable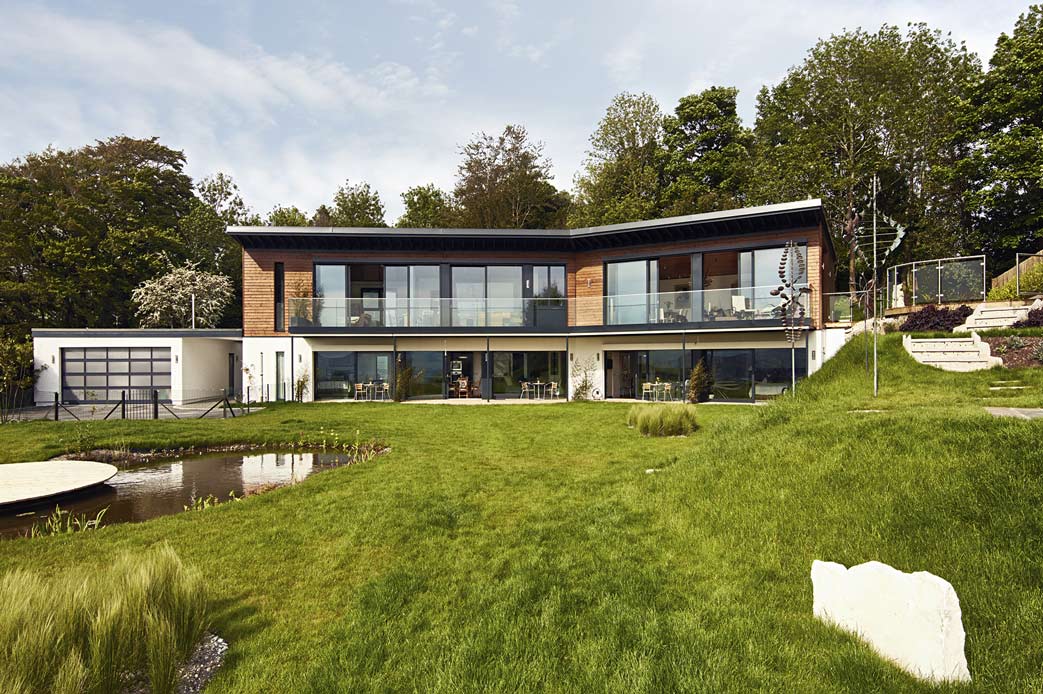 Keen on the idea of an eco house, Skyhouse was prefabricated in Germany for Amy Burgess using natural materials. Designed with health and wellbeing in mind with an array of 32 PV panels sunk into the garden, the house offers stunning views over the South Downs. "The house is beautifully crafted and absolutely wonderful to live in."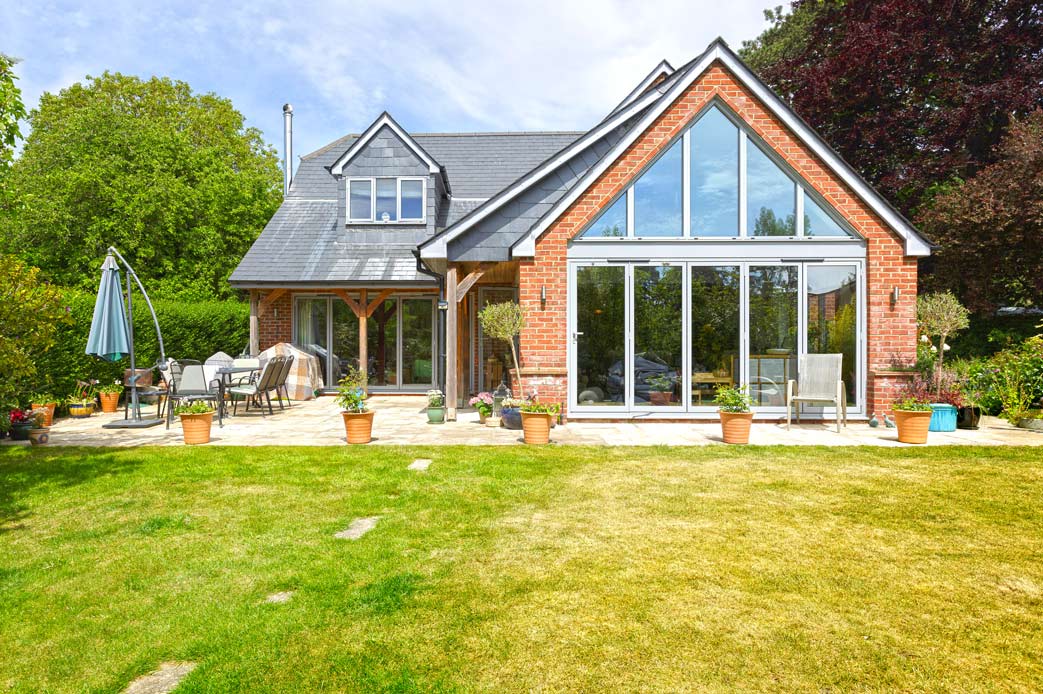 Wanting a home suitable for their changing needs after their three children left home, Jane and David Newman built their forever home in part of their garden. The timber-framed build is clad in red brick with sections of vertical hung slate tiles and full-height glazing in the gable. "What we have now is perfect for our needs…we are more than happy," explains Jane.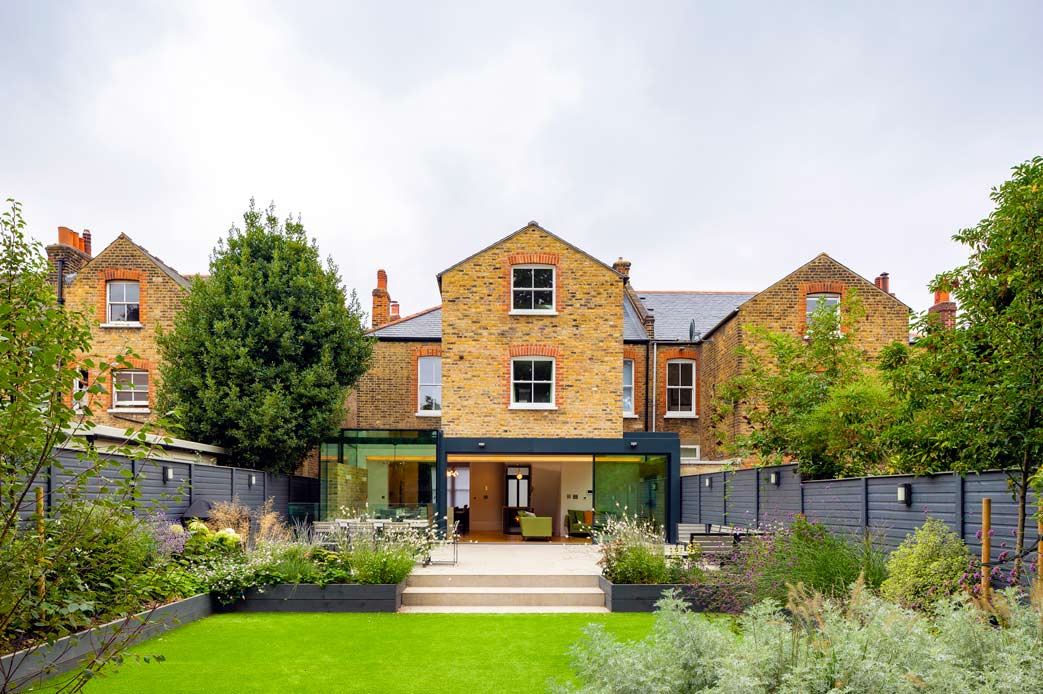 Larissa Bulla and her husband Lee have given their Victorian semi an extreme makeover, bringing in light and opening up spaces with the extensive use of glass. Extending upwards wth a loft conversion, outwards with a glass living/dining extension, and downwards with a newly excavated basement has transformed the property into a stunning family home.
This is one of more than 100 Case Studies available online to SelfBuild & Design subscribers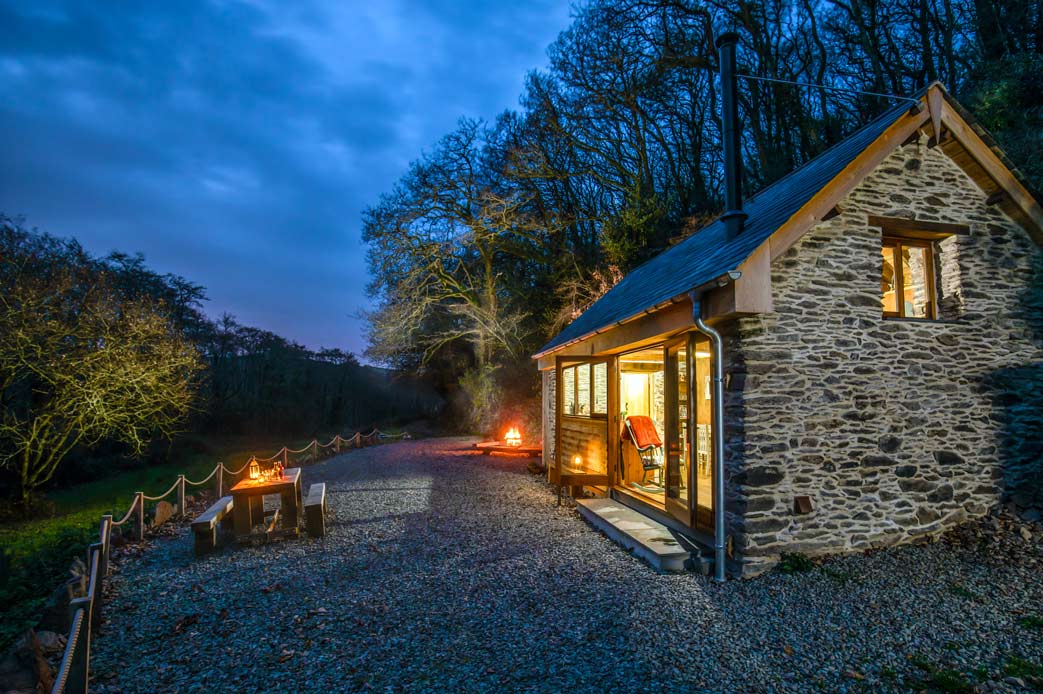 Caroline and Nick Welch have turned a tiny tumbledown barn into a charming holiday let with stunning attention to detail. The stone walls were rebuilt and reappointed, and windows and a french door were fitted within the open front, with cedar classing beneath. A timber-framed extension features vinyl floor tiles and a rubber roof. "The view gives you the feeling of total magical seclusion."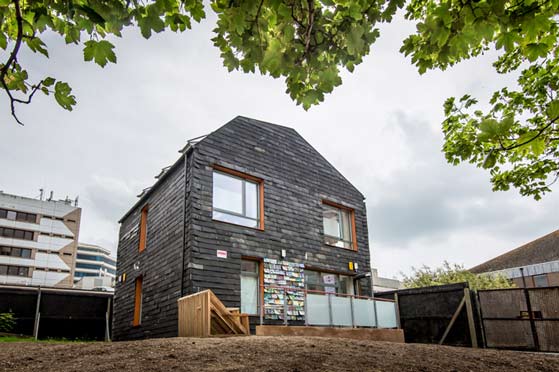 Using recycled materials for your project is environmentally sound and highly fashionable, but it can also save you money. Our beginner's guide offers advice on the process, from planning and sourcing to the preparation and build itself.
This Guide is one of our series of Beginners Guides: Next Steps - available online to SelfBuild & Design subscribers
See all Beginners Guides: Next Steps »
Interiors - an eye for style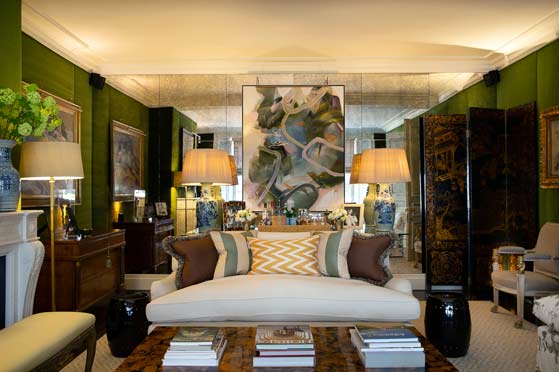 Filling her London home with artwork, colour and natural light has created an unusual but timeless aesthetic for designer Victoria Cator, with original features retained where possible.
Interview with Eilir Sheryn
We chat to RIBA member and MD of award-winning van Ellen + Sheryn, which specialises in contemporary progressive design within national parks and Areas of Outstanding Natural Beauty.
Spotlight on lighting techniques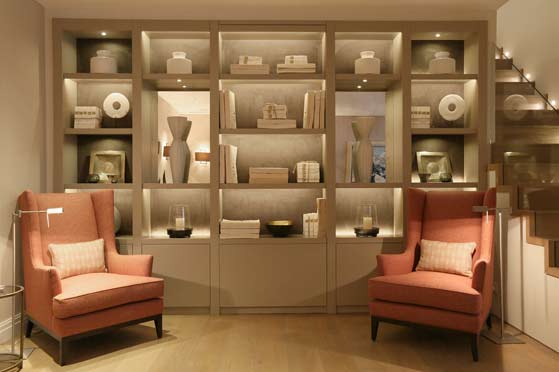 Lighting isn't all about traditional lamps and pendants; whatever the style of house, there are some clever techniques we can all use to jazz up our decor, from lightstrips to floor washers.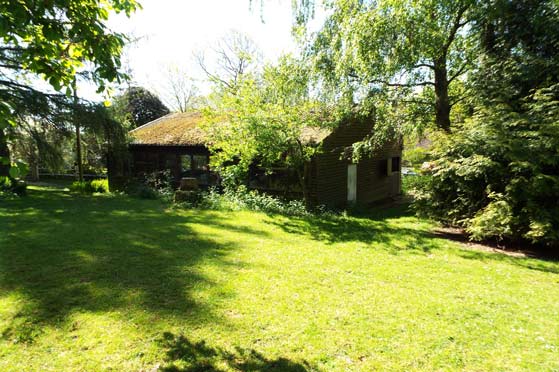 Legal advice: property law specialist Guy Elyahou discusses the best options for selling land to our children.
PlotDoctor Roy Speer advises on the potential for a garden workshop.