December 2021
Buy this issue of SelfBuild & Design » Subscribe to SelfBuild & Design »
ICF build at Graven Hill – Amongst friends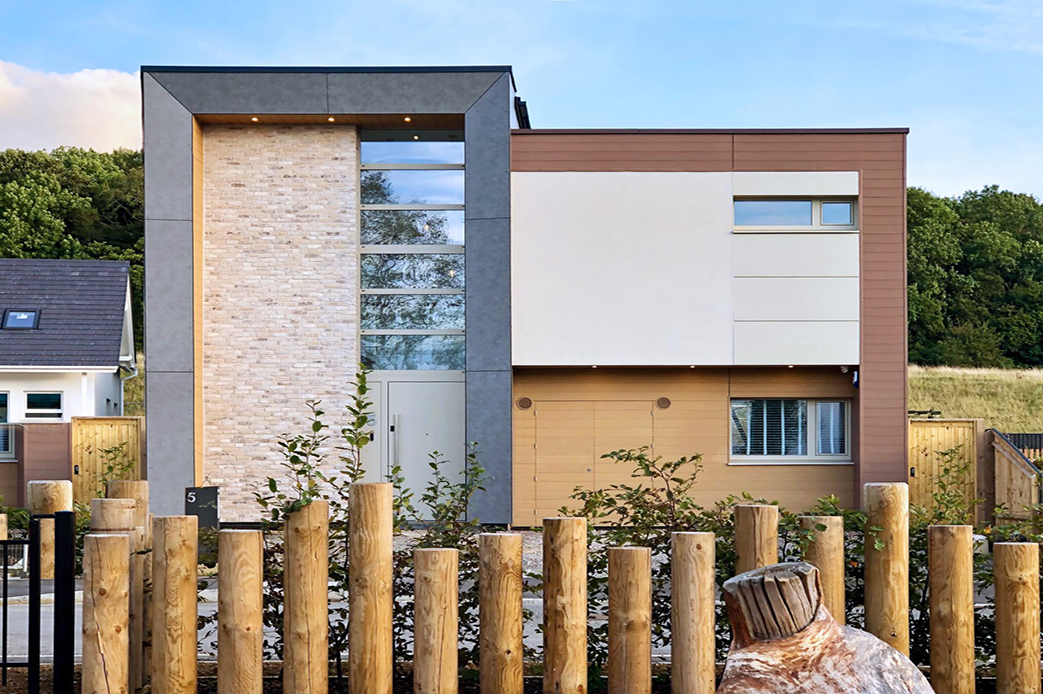 Robert and Misun DuNoyer have built a highly efficient home using ICF at Graven Hill in Bicester, a site dedicated to providing self- and custom-build homes. Robert did nearly all the building and finishing work on the home two-storey home, which is modernist in shape, and is clad in a number of different materials.
This is one of more than 100 Case Studies available online
London Mews House Renovation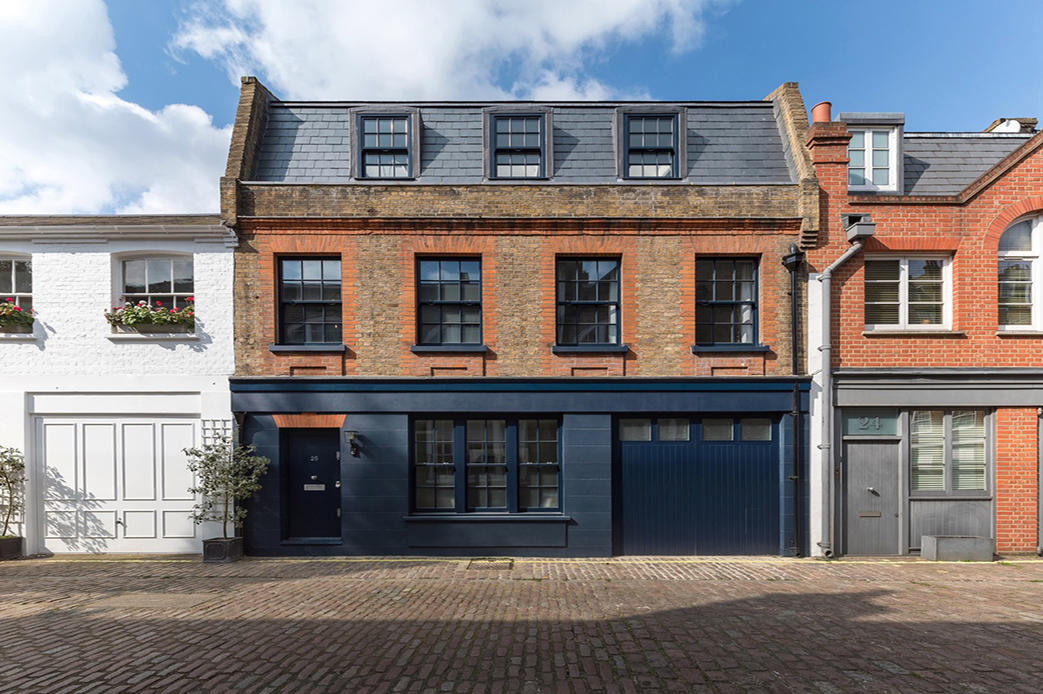 Nick and Cecile Williams have reconfigured and refurbished their mews house, introducing light and height within the existing structure. The house has been transformed into a modern family home with the addition of a rebuilt roof, new windows and glazed doors, while the ornate rear facade remains virtually unchanged.
Quirky Conversion of a Devon Chapel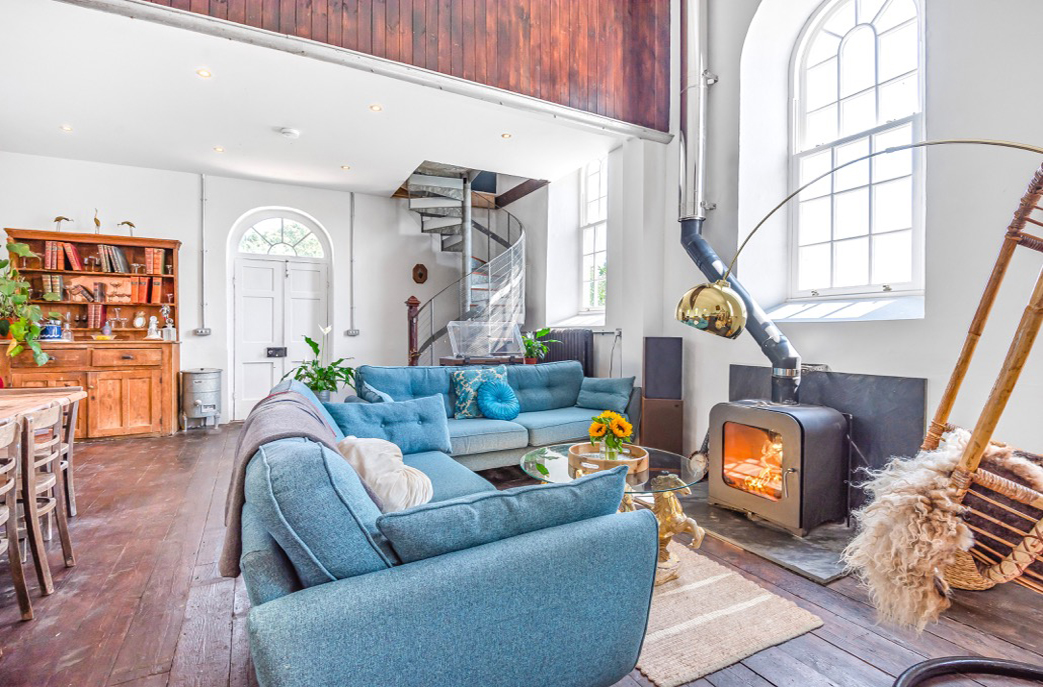 First-time buyers Alice Deuchar and Daniel Schamroth have converted a 19th-century congregational chapel on a shoestring budget using reclaimed and upcycled finds. Reusing pews to make the kitchen and welding together two fan lights to create a round window on the mezzanine were just some of the innovative ideas the couple implemented to create a unique interior for just £90,000.
This is one of more than 100 Case Studies available online
Country home designed to resemble barn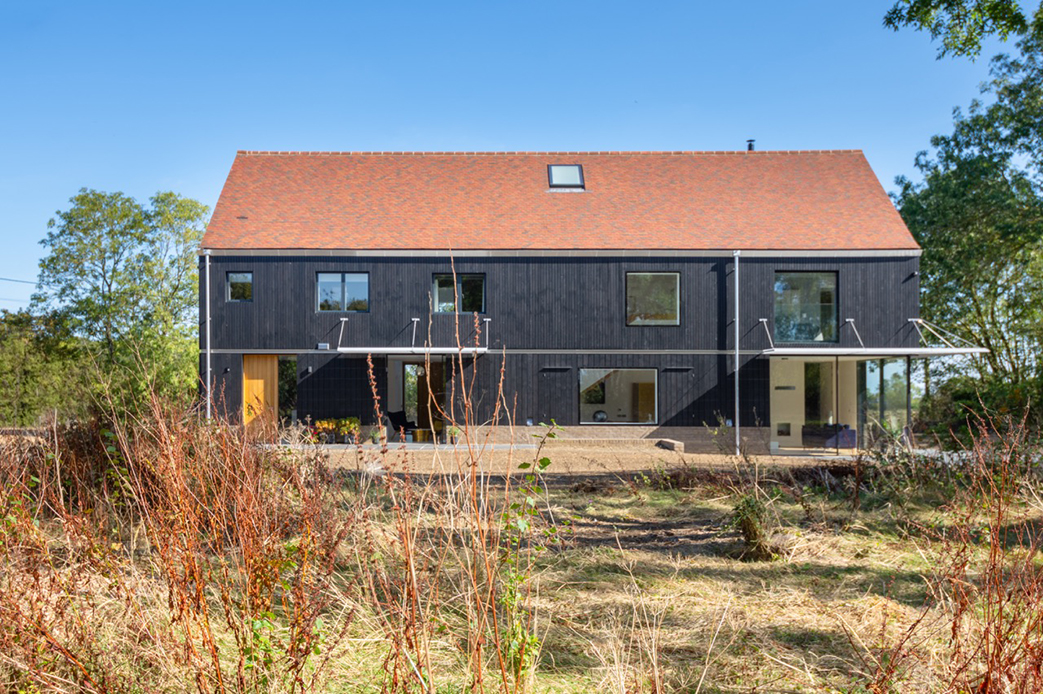 Planning conditions to build their new house in the style of an agricultural barn did nothing to curtail Chris and John Eastgate's vision for a striking contemporary home. Black-painted cladding conceals glazing, light fittings, and other fixtures to create a simple barn-like exterior, complemented by red clay roof tiles, while brise soleil have been positioned to shade glazing to the south and east.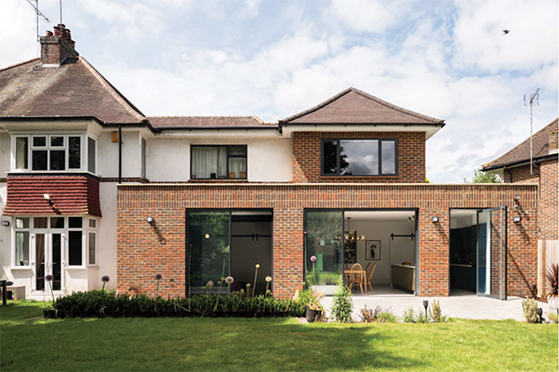 This Edwardian four-bedroom house, which had not been altered since the 1960s, has been given a major remodel to create a spacious family home featuring practical but rich finishes including dark oak flooring.
Wing-shaped roof extension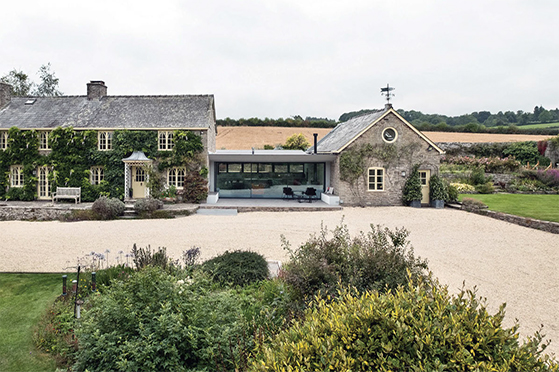 A contemporary extension by award-winning architects AR Design Studio connects a traditional period cottage with an adjacent annexe in the idyllic countryside of Herefordshire. Designed to reflect the owner's love of aviation, the shape of the roof is inspired by the wing of an aircraft supported at each end of the existing stone house and annexe, with extensive glazing beneath.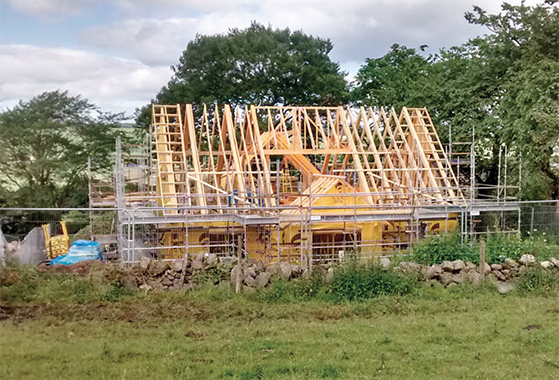 Often seen only as a functional covering to keep out the elements, with a little imagination the roof can transform a house into something really special. Our beginner's guide features roofs for renovations, conversions and new builds, as well as advice on roof lanterns and skylights, solar tiles and planted roofs.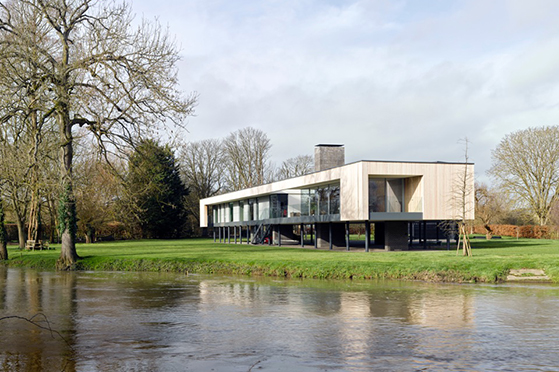 This year's RIBA National Awards recognise buildings across the UK for their contributions to architecture, and award-winners in 2021 include some exemplary new builds and conversions, including a six-bedroom home in a London Conservation Area, a converted water tower, and this home by the Thames, built on pillars to protect against flooding.
Interview – Justin Cluroe and Russell Whitehead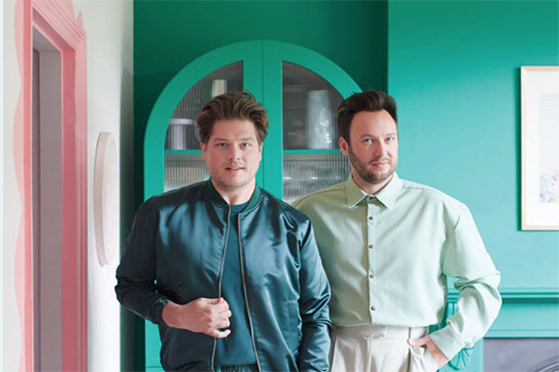 We chat to the daring duo Jordan Cluroe and Russell Whitehead, the flamboyant interior designers from the new Channel 4 series of Changing Rooms. Having started their careers as actors, the couple has set up interior design studio 2LG to follow their passion for colour and styling.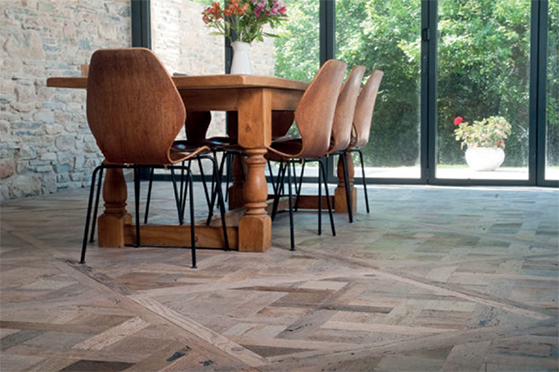 From engineered boards to elaborate parquet, we go shopping for wooden floors, discovering a broad range of rustic and more streamlined offerings.