June 2021
Buy this issue of SelfBuild & Design » Subscribe to SelfBuild & Design »
Hunkered Down - Deceptive Three-Storey House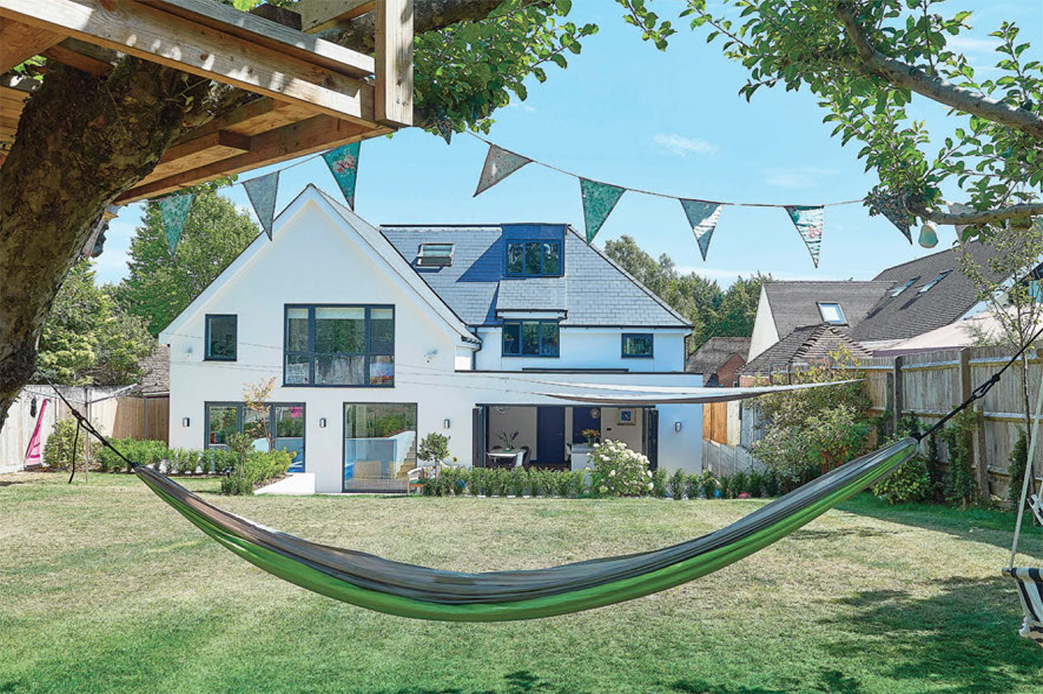 Joanne and Dominic O'Connor's new three-storey home is sunken into the plot to create the impression of a much lower building when viewed from the street. Demolishing the existing bungalow and excavating the site enabled a spacious three-storey family home to be constructed within the planners' height restrictions. The front is designed so that the top floor is invisible from the street. At the rear is an unusual pop-out dormer window, with a flat roof above the kitchen/diner.
This is one of more than 100 Case Studies available online
A Landmark Modernist Home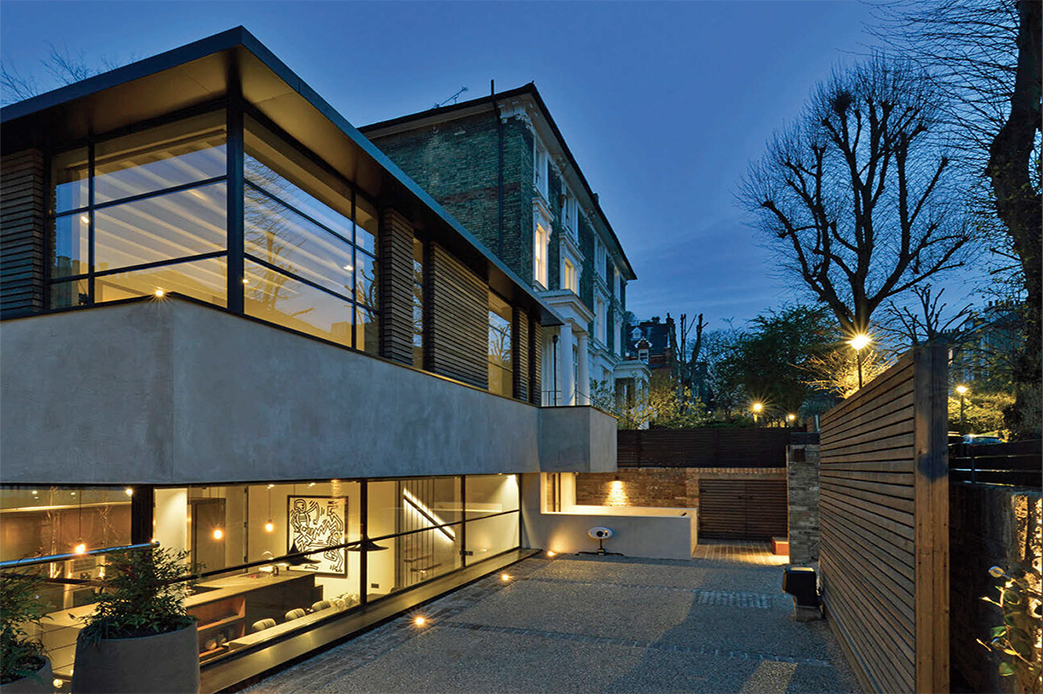 Mark and Susan Davies have built an iconic three-storey modernist home on a tight site in the heart of Hampstead Village. Set behind a charred timber gate and existing brick wall, the three-storey house was designed for the sloping site by Square Feet Architects and built by MH Costa Construction. The roof is planted with wildflowers and grasses, and the walls are clad with charred larch and polished plaster render. Digging down to form a basement reduces the building's visual impact.
Against All Odds - House Build Success in Face of Covid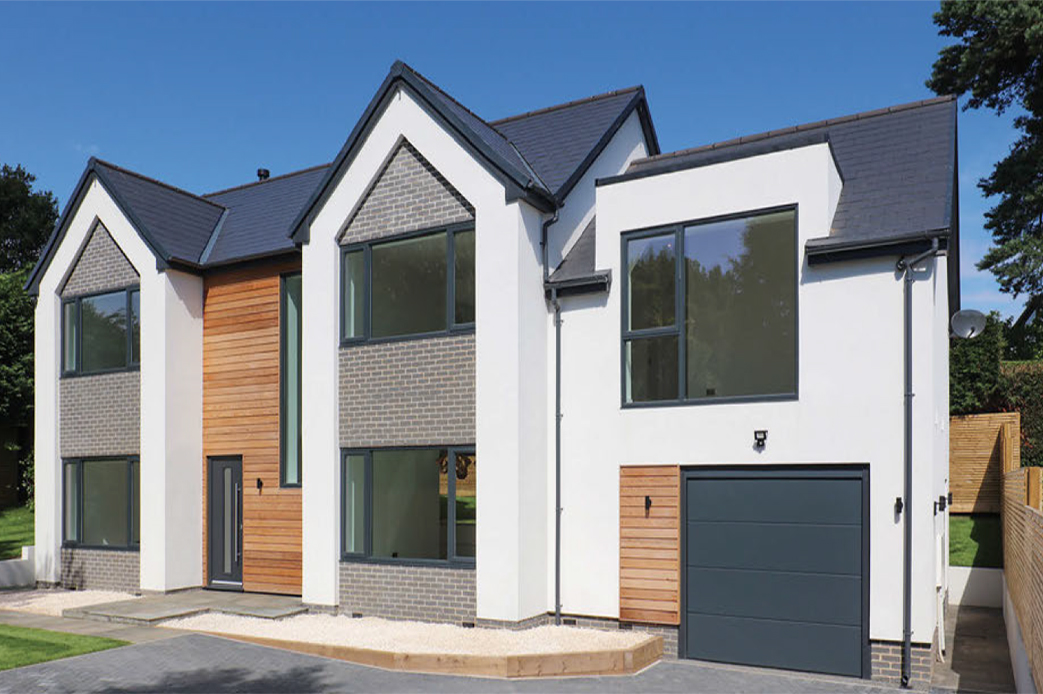 Rachel and Nick Brier's bespoke new home was constructed during the Covid pandemic by a team of builders determined to deliver. The new timber-framed house has been clad in render, cedar and grey bricks, with aluminium windows and dark grey roof tiles. Designing a house using high quality materials and which maximises natural light was a priority, and the open-plan areas are zoned, with generous glazing and well-positioned lighting.
A Leap of Faith - Converting a Historic Malthouse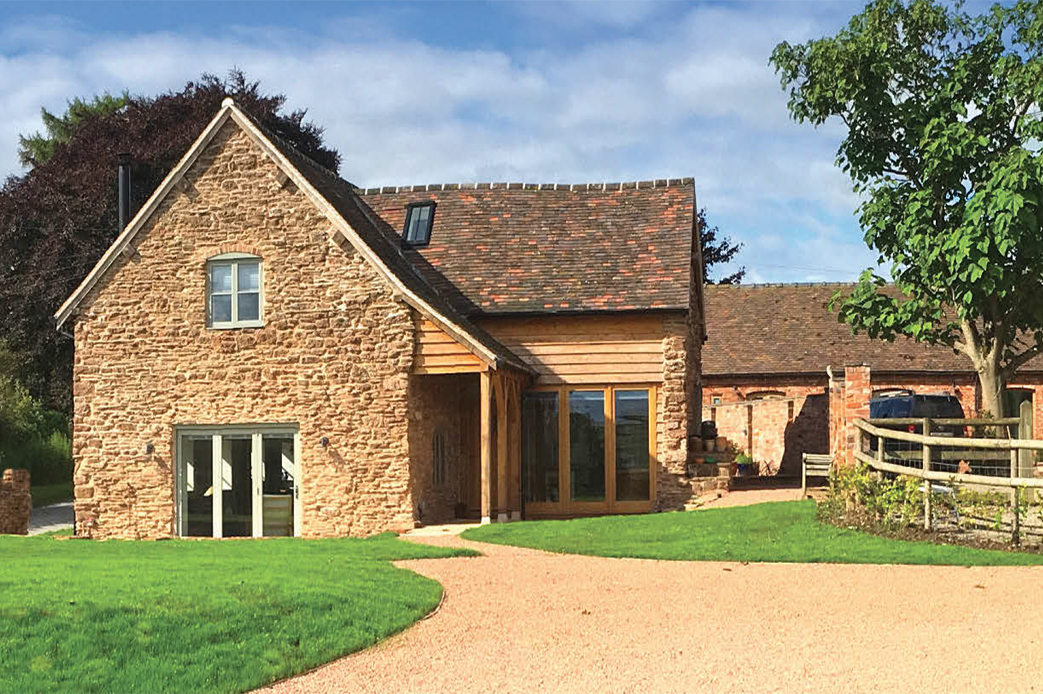 Robin Greenwell recounts the amazing journey of how he and his wife Sharon converted a 250-year-old former malthouse in Shropshire into a cosy contemporary home. The main frontage features glazed bifold doors and a larch-clad entrance with triple floor-to-ceiling windows, taking advantage of the garden and countryside views beyond.
This is one of more than 100 Case Studies available online
A Creative Solution to Renovation Hell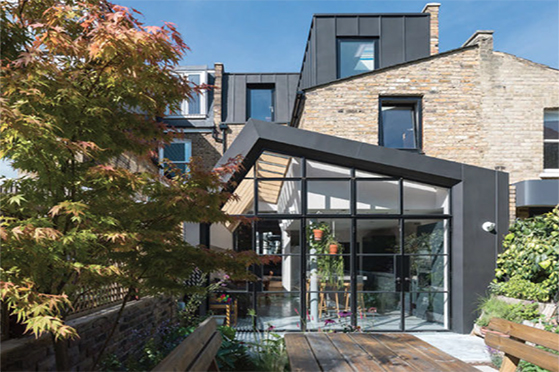 The family of four that owned this two-bedroom Victorian terrace in Stoke Newington were let in the lurch after their contractor stripped the property ready for refurbishment without securing any of the necessary permissions. Read about the architects that saved them from an empty shell and a whole world of stress.
New Home with Barn-style Interiors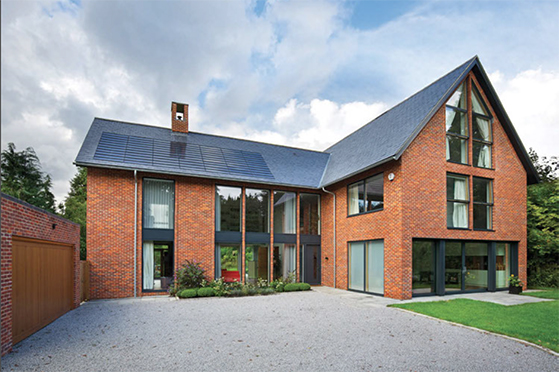 The interior of this contemporary new home has the spacious feel of a barn with a modern twist, with soaring ceilings, exposed oak trusses and a magnificent double-height living area reminiscent of a medieval dining hall. It is overlooked by a mezzanine linking the upstairs accommodation at both ends of the house.
Don't Move, Improve Awards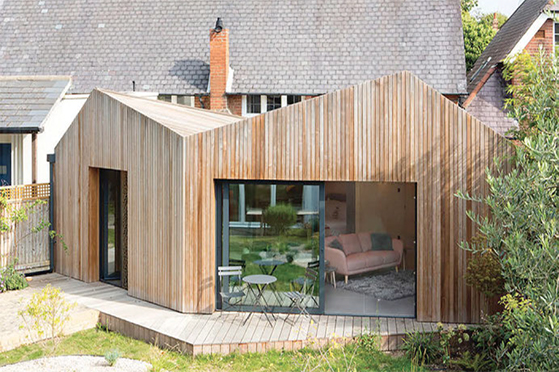 Origami House by KSKa Architects has been shortlisted for New London Architecture's Don't Move Improve awards, which recognise outstanding home improvements in the capital. Cross-laminated timber (CLT) forms a striking folded plate structure with no need for beams, and minimum internal finishes since the timber panels are on show. The structural shell was super insulated to achieve a near Passivhaus standard.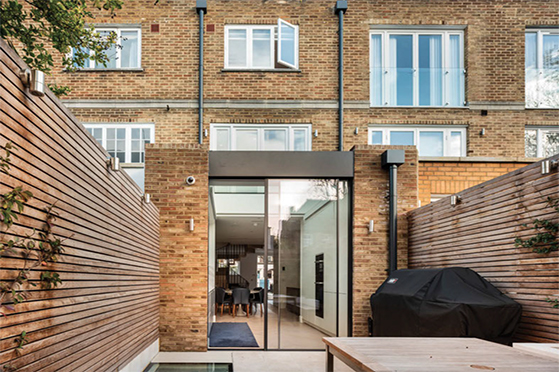 An infill 60s terrace on a WWII bomb-damaged site in London's prestigious Kensington area has been dramatically transformed to be the envy of the street. WGP Architects was appointed to design additional accommodation with a basement and rear extension whilst flooding the family home with natural light.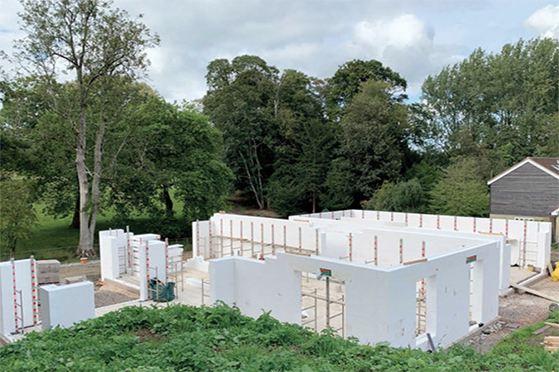 We talk to the MD of Beco Products, a UK company that pioneered the use of insulated concrete formwork as a building system. Using polystyrene forms that are filled with concrete, ICF provides both the structure and the insulation in one complete system.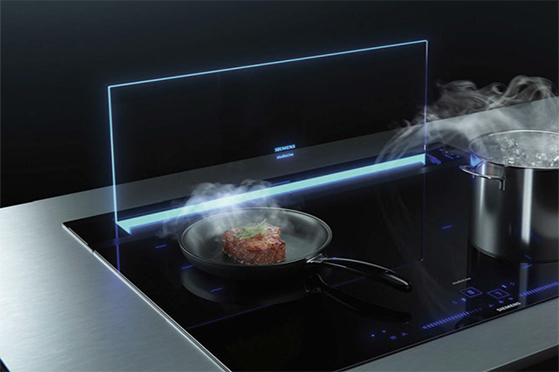 The extractor is an essential element for good circulation and keeping the air clean and fresh. It can also be a sculptural statement in its own right. Practicality still drives what will work in a kitchen, with room size, hob location and hob size being the key points to consider.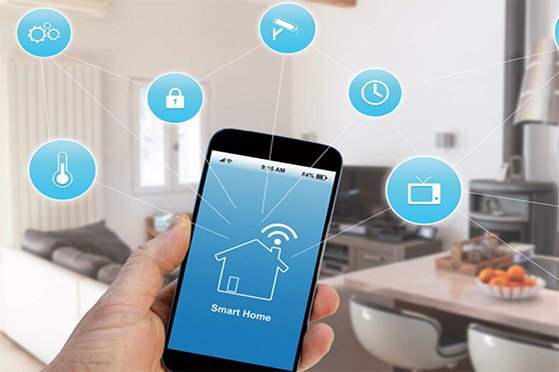 A home automation system can allow security cameras, lighting, blinds and heating to be controlled from a device or phone. But what are the costs, and how should you go about it? We take a look at the options and review some smart products.
Steel Frame for Self Build
Peter Eade explores the growing popularity of steel frames for self builds in the UK.
Eco Construction Beginner's Guide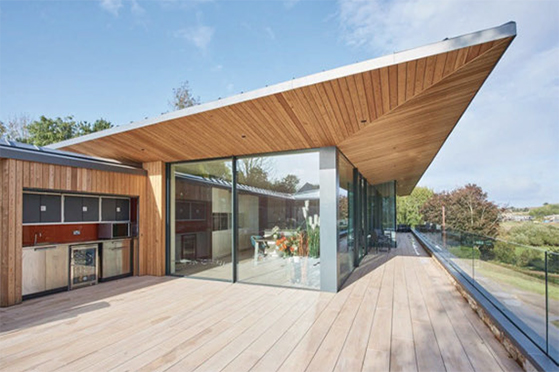 Creating an eco-friendly home is kind to your health, your bank balance and the planet. We explore the options for eco-building in the UK.