June 2022
Buy this issue of SelfBuild & Design » Subscribe to SelfBuild & Design »
Eco friendly timber-framed new build in Oxfordshire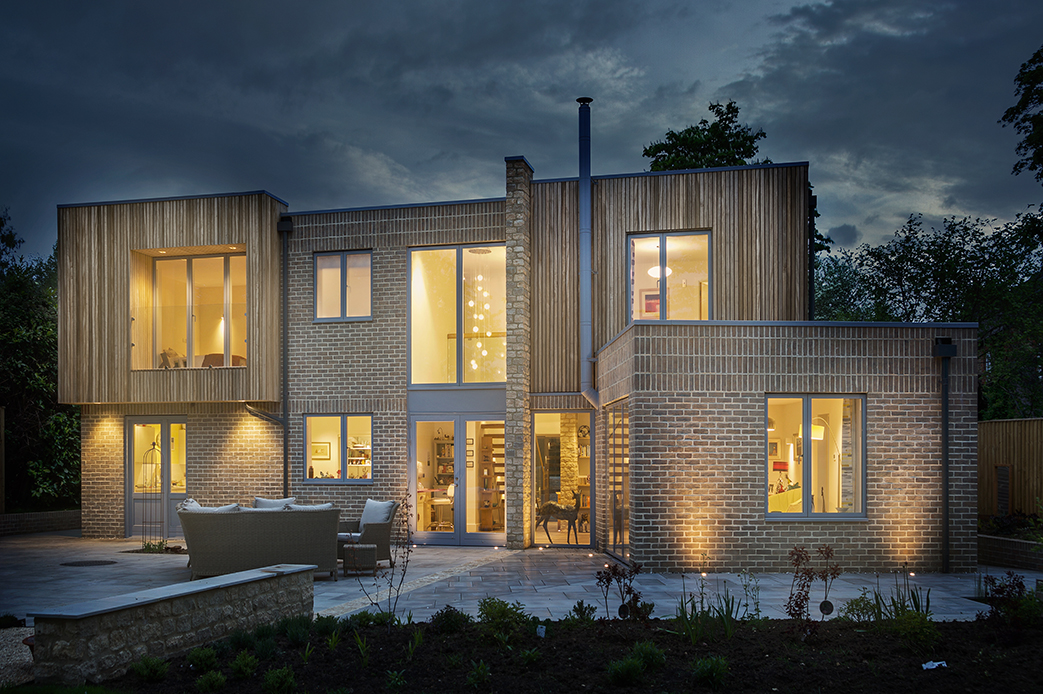 Colin Ritchie and Juliet Leslie replaced a 1960s bungalow with a contemporary low-carbon timber-framed house clad in pale stone, buff facing bricks and untreated timber. The project involved working within planning constraints for the sensitive one-acre village site, including height restrictions. "It's been an exciting, sometimes challenging project, that's delivered exactly the home we'd imagined," says Colin.
This is one of more than 100 Case Studies available online
Black clad extension to 16th-century farmhouse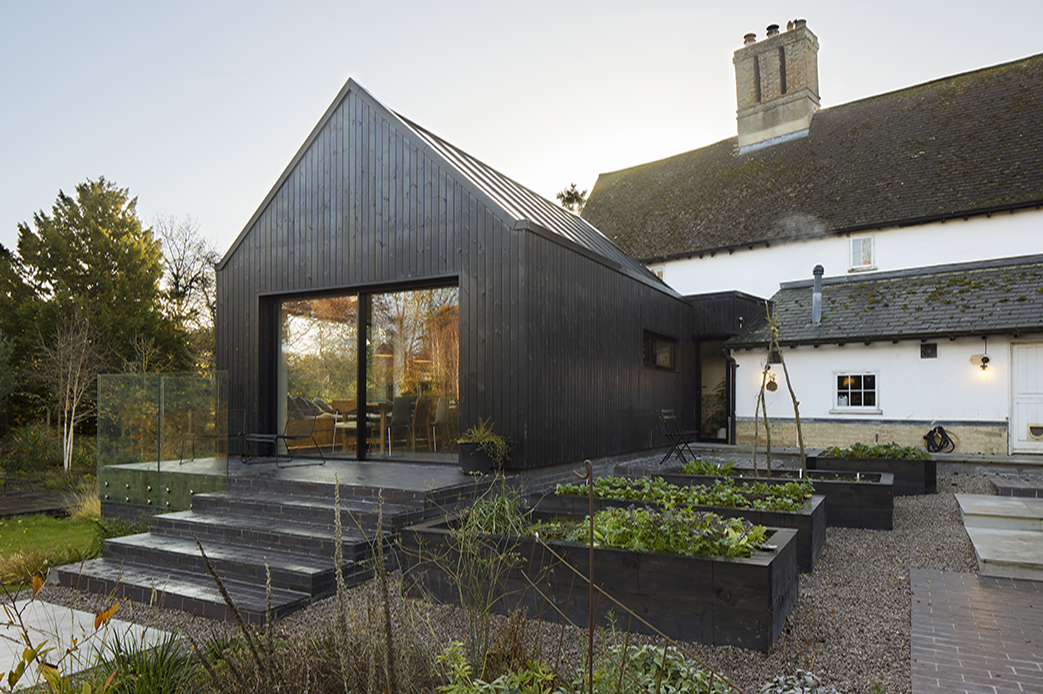 Louisa and Paul Gilhooly have added a striking contemporary kitchen/diner to their 16th-century former farmhouse, which stands on the a 1.5-acre plot within a Conservation Area. Built to the rear of the existing Grade-II listed house, the single-storey extension is invisible from the road. "We love simple Scandi design and envisaged a black box clad in weatherboarding," explains Louise.
Sustainable three-storey home in Dorset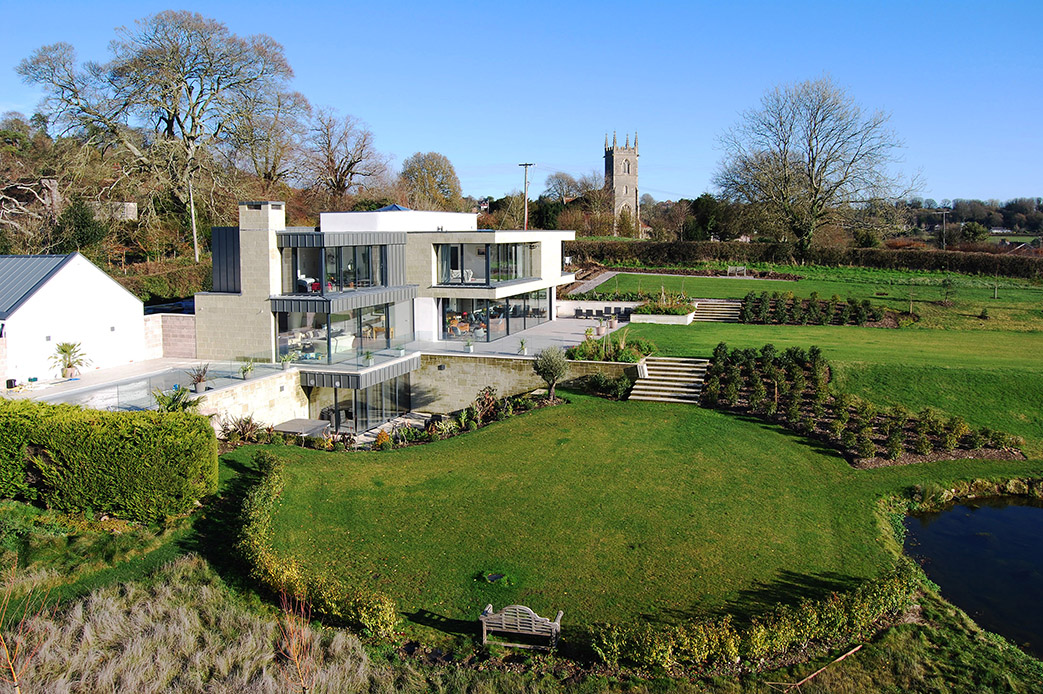 A three-storey contemporary home, which celebrates local and natural materials and is stacked with energy-saving technology, has been built in a historic corner of Dorset. The steel frame and masonry new build is clad in render, zinc and local Shaftesbury stone. Excavating the site to partially submerge the house revealed a natural spring, which was diverted to create a wildlife pond.
This is one of more than 100 Case Studies available online
Extension and remodel of a substantial Tudor home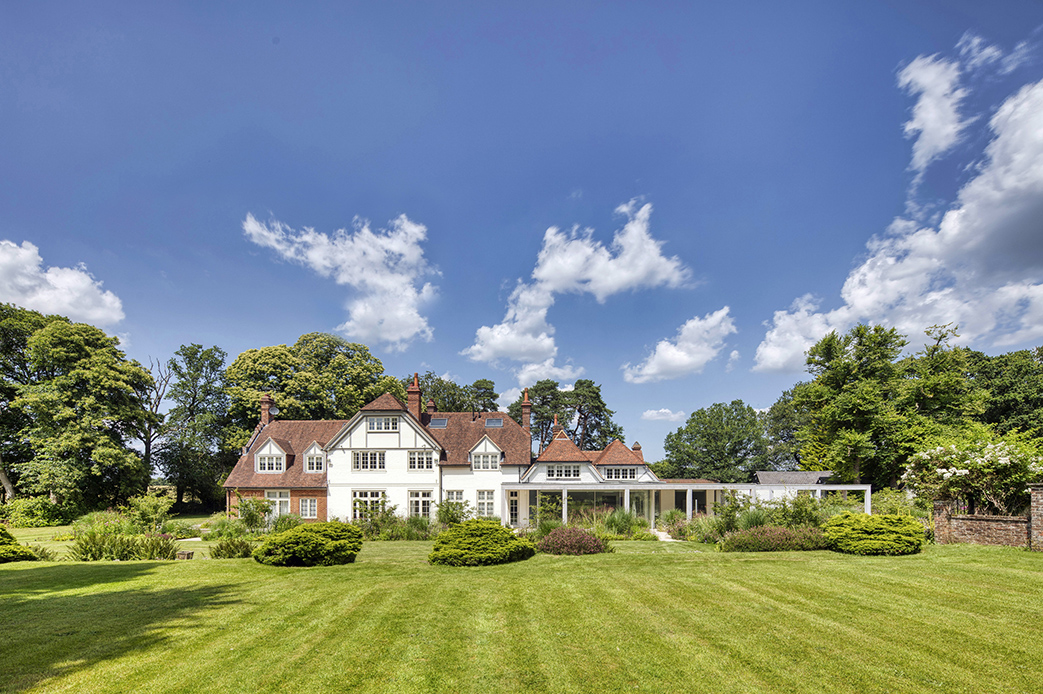 Set within 14 acres of gardens and paddocks in the South Downs National Park, this 16th century Tudor farmhouse was extended in the 1870s and has now been sympathetically enlarged and remodelled to suit modern family life. The project was completed in two halves, working first on the Victorian section which allowed the family to stay in the Tudor part. Now a spacious seven bedroom property, a leisure zone has been added with a gym, changing rooms, steam room and sauna.
Period townhouse renovation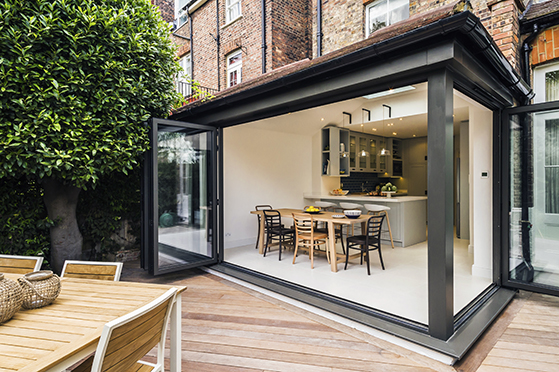 LLI Design has refurbished a three-storey Edwardian townhouse on a leafy residential road in Highgate, North London. It has been given a light modern touch with some character added back in to the period property.
Spotlight on internal doors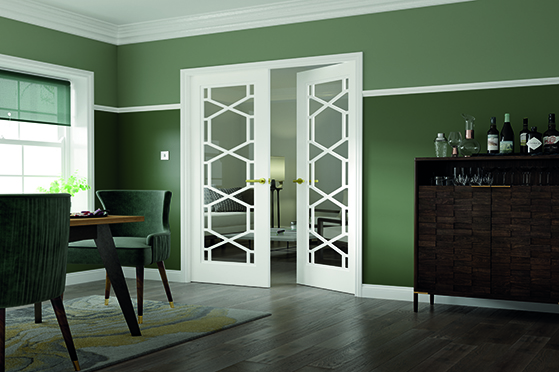 Internal doors can make a huge impact on the space, adding light, privacy and colour as desired. From industrial style to sliding barn doors, we look at the different styles available.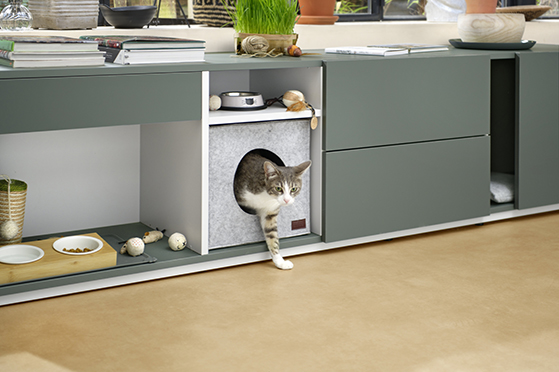 As a nation, we love our pets, so it's only natural we want them to feel happy, safe and secure in our homes. Here are some of the ways we can achieve that.
Interview with Sarah Mathieson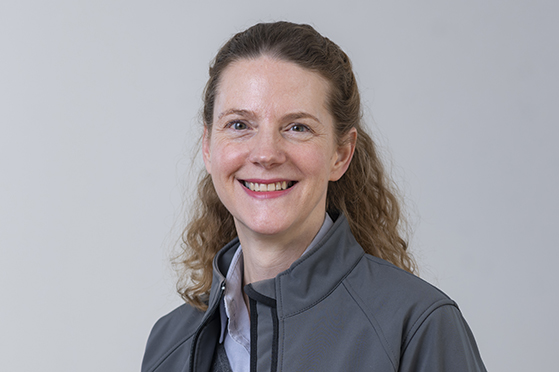 We chat to the managing director of Fleming Homes, which specialises in timber-frame homes. Sarah is a selfbuilder who recently completed her own home with husband Alan.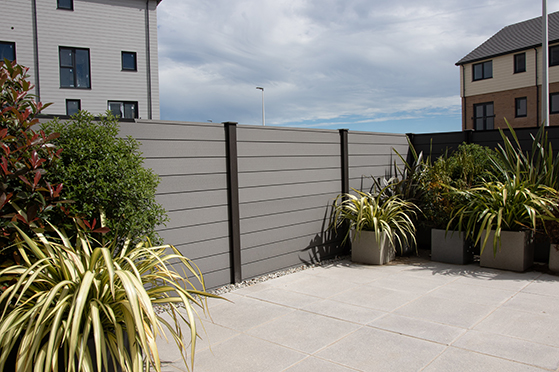 We look at some simple ways to add privacy and style to your garden.
Sculptural staircase commissioned for new build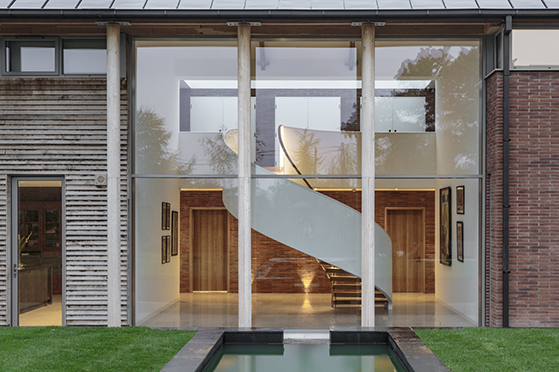 Framed by full-height windows in the centre of a large open gallery-style space, a spectacular sculptural staircase by Bisca takes pride of place in this new home, which sits in a Conservation Area in a Yorkshire village.
Five tips for selling your home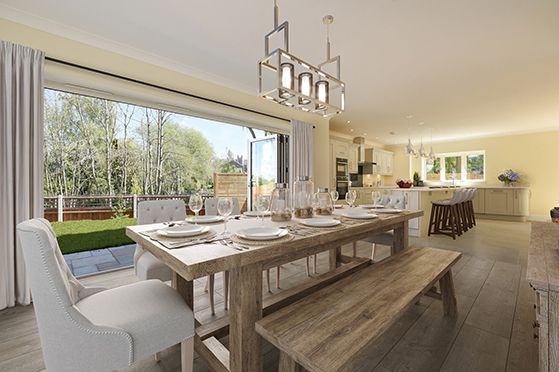 Interiors expert Elaine Penhaul shares her top five secrets to preparing your home for a successful sale.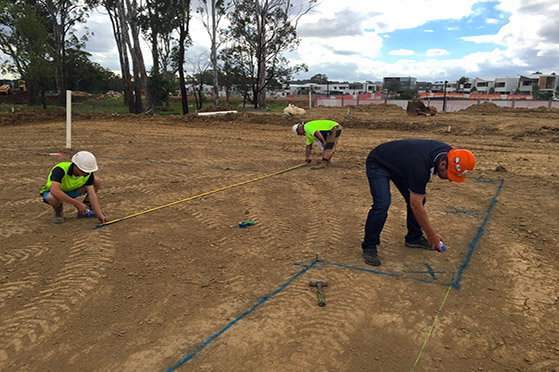 Peter Eade offers a practical guide to setting out the foundations of your new home.
Our legal expert Guy Elyahou offers advice on building an extension.