May 2021
Buy this issue of SelfBuild & Design » Subscribe to SelfBuild & Design »
Luxury Home for Large Family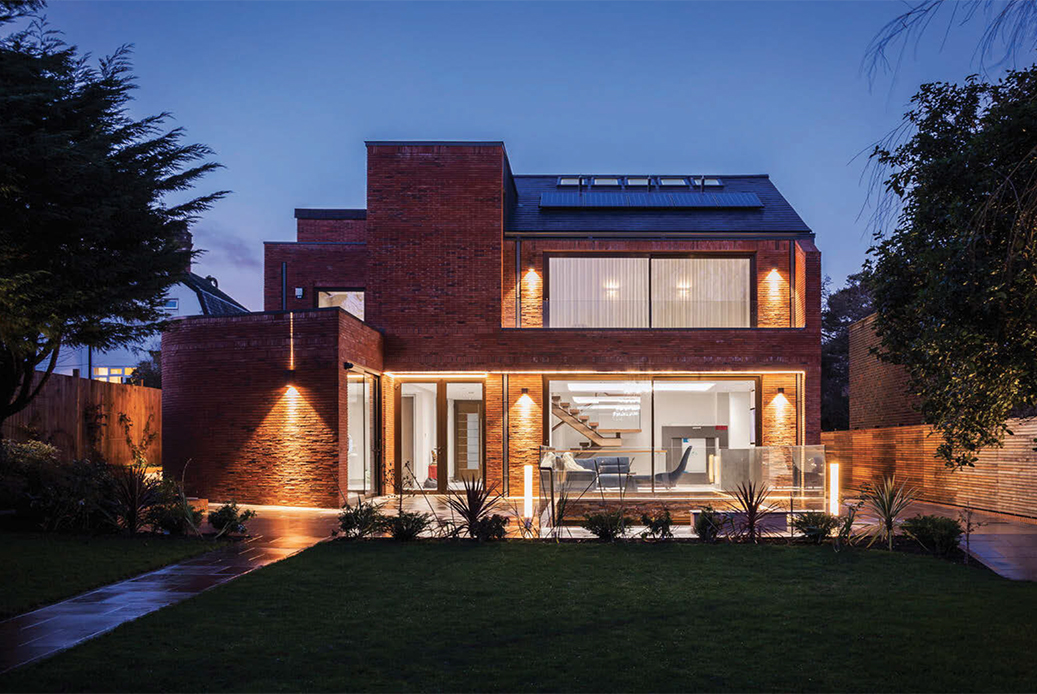 This stunning three-storey home has been designed to accommodate four generations of one family. The three-storey new brick home is bold and dramatic, with aluminium glazing and a roof clad in zinc and slates. The design was influenced by Frank Lloyd Wright's Robie House and the works of Louis Kahn and Le Corbusier.
This is one of more than 100 Case Studies available online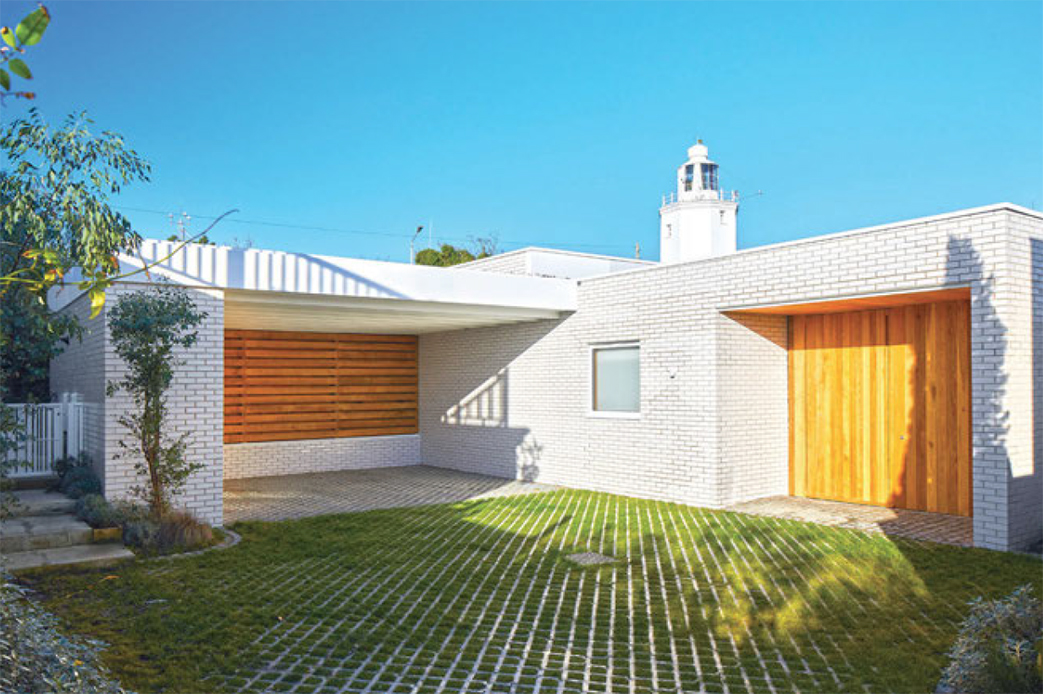 Chalk is an elegant new home on the Kent coast, inspired by the pioneering courtyard houses of mid-century California. The house was built using white-glazed bricks and the contemporary new home was designed with privacy in mind. It sits in the former gardener's cottage garden in the gated NorthForeland Estate, with unique views of North Foreland lighthouse.
This is one of more than 100 Case Studies available online
Barn-style Garden Hideaway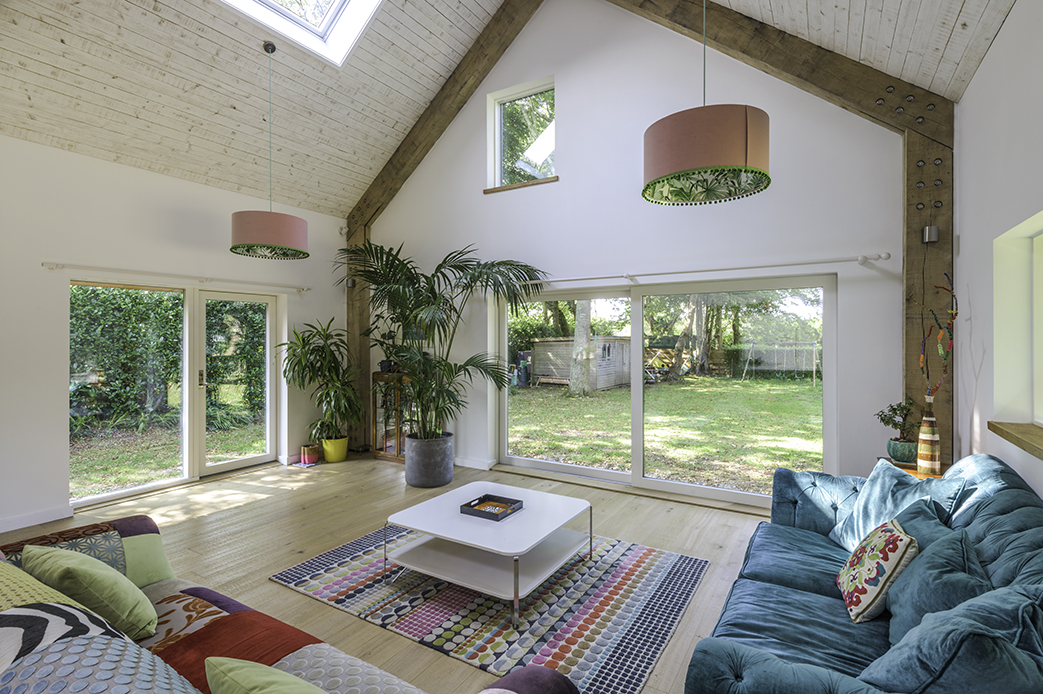 Occupying an idyllic setting in Cornwall, this black timber-clad energy-efficient barn features a scissor truss oak frame and an eclectic interior design scheme. Infill timber panels were made off site by a local carpentry and building company. The large open living space features four roof lights that drop daylight in from above, despite the shade from 30 mature trees.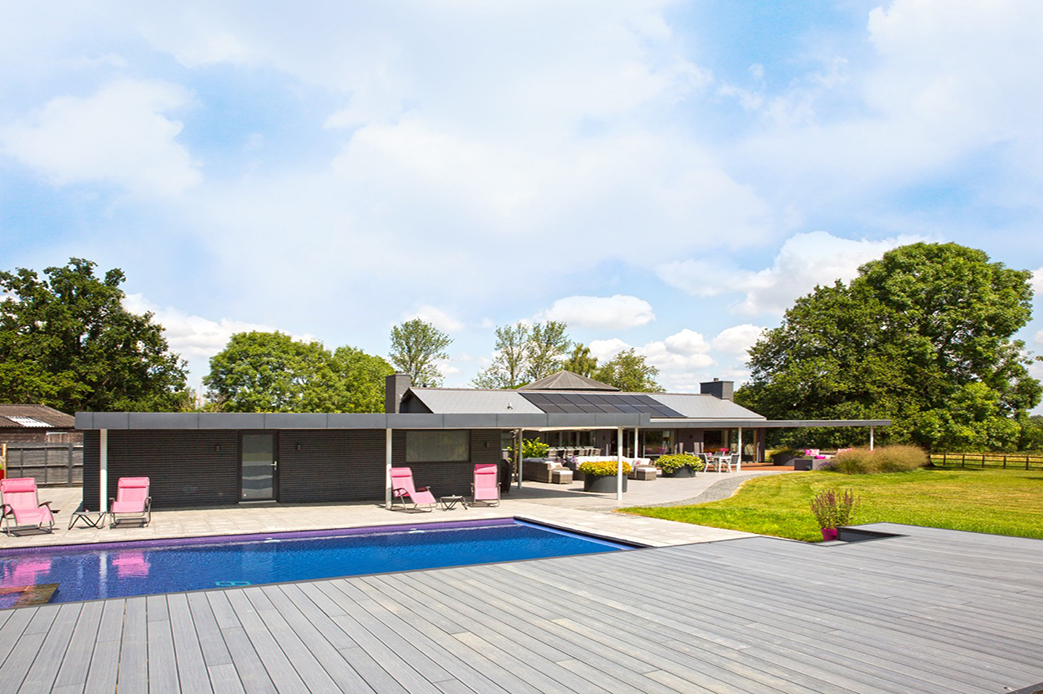 A tired 1970s bungalow is now unrecognisable from its former incarnation. Cloaked in grey, the bungalow renovation means the ranch-style home has been radically overhauled in an idyllic parkland setting. The brick bungalow has been rendered, with a new roof and aluminium-framed windows. The four-bedroom bungalow now has a strong connection with its generous garden, with a large covered terrace next to a swimming pool.
Contemporary Extension Improves Link with Nature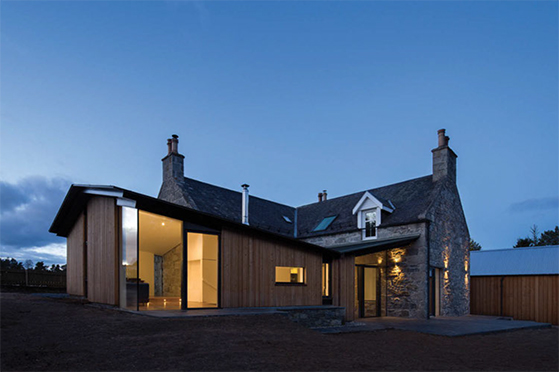 Located in a clearing on the fringes of the Abernethy Forest, within the Cairngorm National Park, this Victorian cottage renovation shows how humble rural buildings can be adapted for contemporary living. A two-storey extension was demolished to free up level areas of the site and maximise the south-west light, and a new extension was added.
Nordic and Dutch-inspired Barn Conversion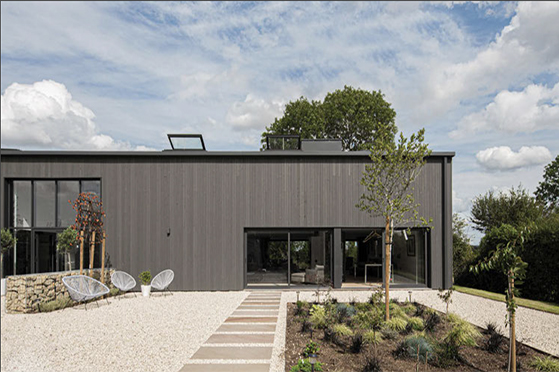 Black Barns, a 6,500 sq ft development situated north of the Cotswolds, was completed in 2020 by architecture and interior design studio Rigby & Rigby. Referencing its former use as an agricultural grain store, the barn has symmetrical large-format windows which provide lots of natural light and ventilation.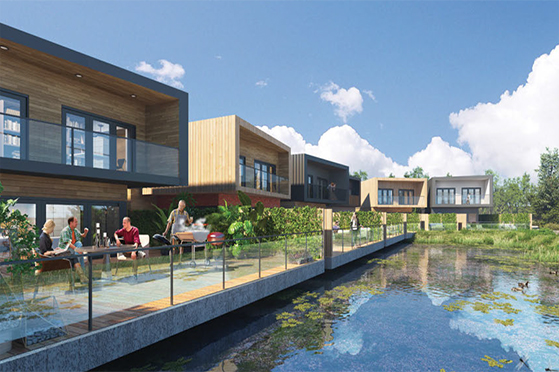 A site in Thurrock in Essex has been given the green light for 27 custom-build homes. Plots at Kemps Farm are expected to go on sale in the autumn, with construction due to commence early next year. They will be priced at between £150,000 and £175,000.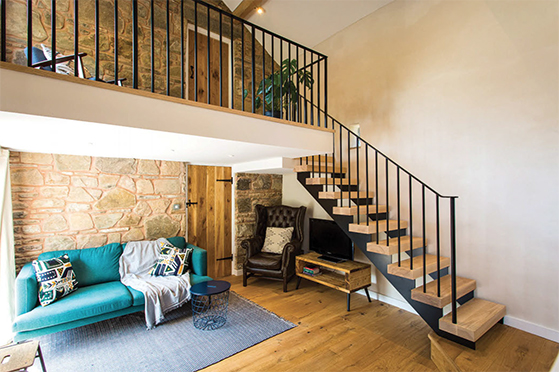 Not only do stairs help define the look of a home, they can unlock space, add style and make access easer. We examine some aspects to consider when choosing stairs.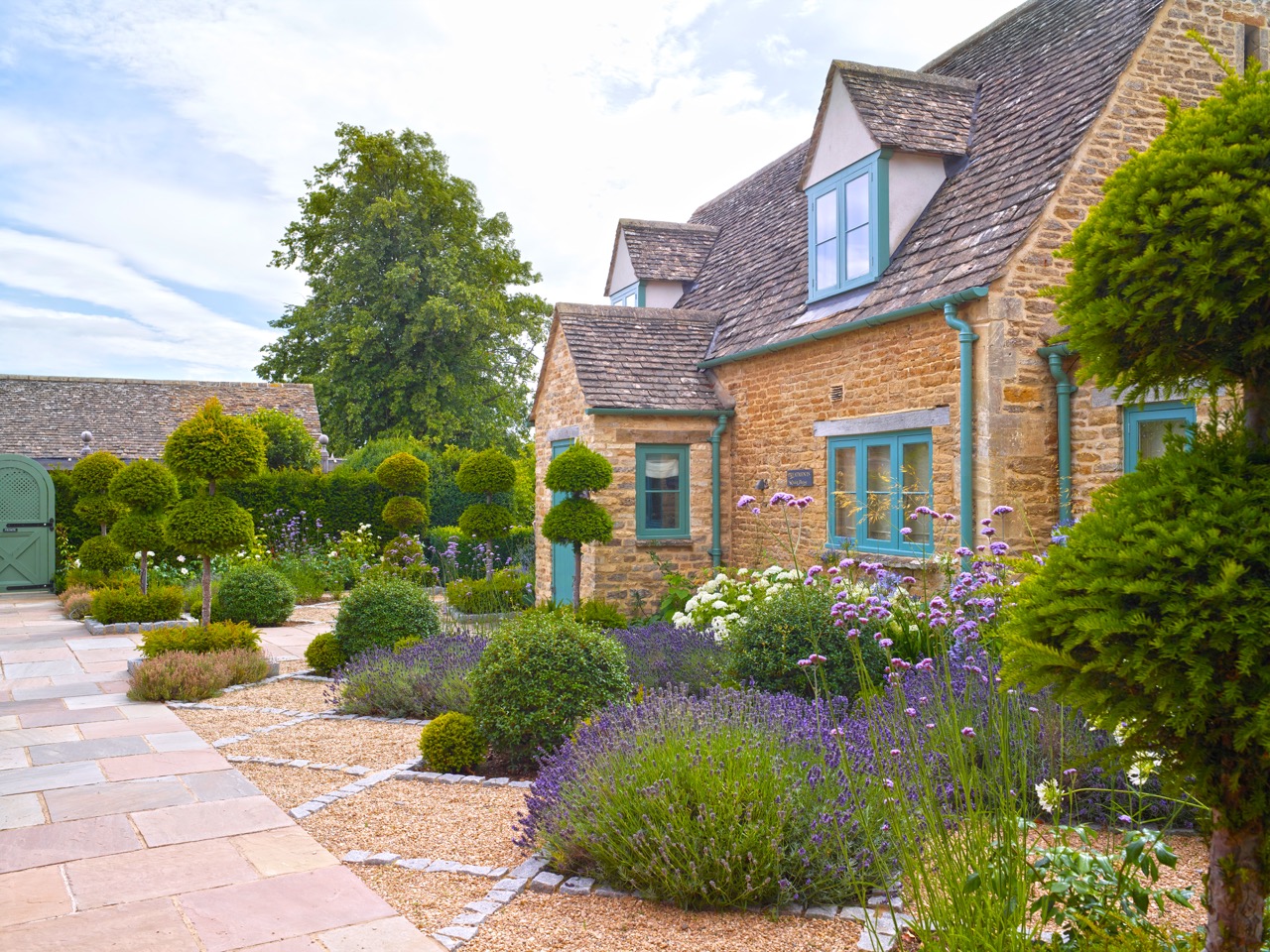 We chat to Bunny Guinness, award-winning garden and landscape designer, chartered landscape architect, journalist and radio personality. She is a frequent panelist on BBC Radio 4's Gardeners' Question Time and regularly exhibits at the Chelsea Flower Show, where she has won six gold medals. She also writes a regular column for The Telegraph, in addition to working for numerous other newspapers and magazines and presenting TV programmes, such as The Great Garden Challenge.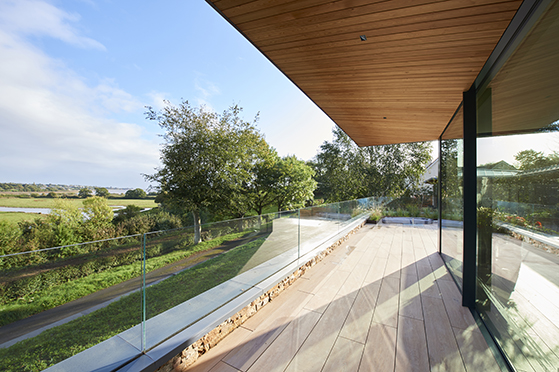 A balcony is a great way of adding outdoor space to the home. The perfect place to admire a view or attractive garden, it can extend internal living space through sliding or bifold doors, or even offer a terrace next to a bedroom.
EnerPHit Townhouse Revamp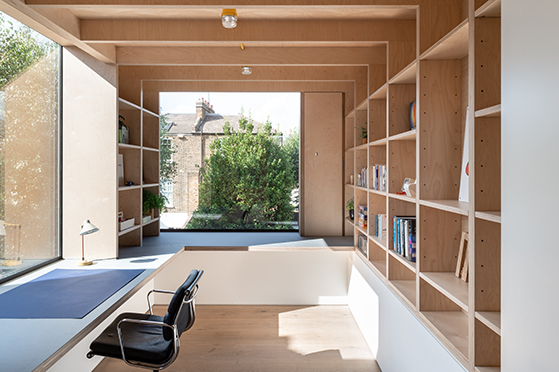 Zinc-clad rear extensions and an internal revamp have helped transform this north London townhouse, which has been refurbished and highly insulated to meet the low-energy Passivhaus EnerPHit standard. The extensions are simple and sensitive to the site's location within a Conservation Area, with an interior combining minimalist white-lined rooms with storage spaces that open up to reveal a warm and adaptable plywood structure and brightly coloured exposed services.
Masonry Construction – A Beginner's Guide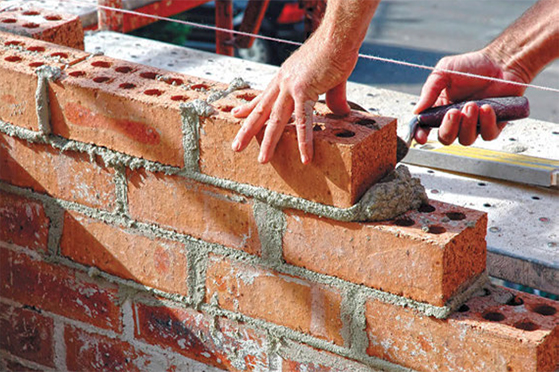 Brick and block is the conventional building method for new homes in the UK. We weigh up its pros and cons compared with other construction methods such as timber frame and ICF.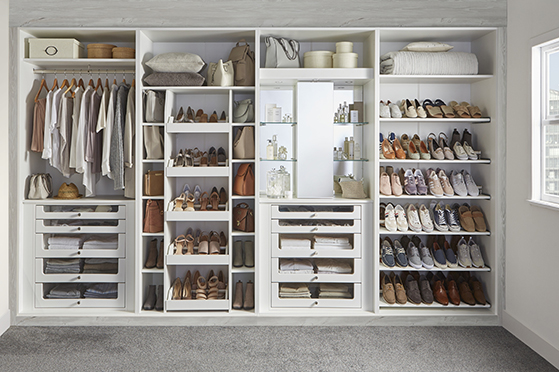 Building fitted furniture into the structure of the home makes for a neat job as well as making the most of nooks, crannies and alcoves. It's also an investment which can add value to a home.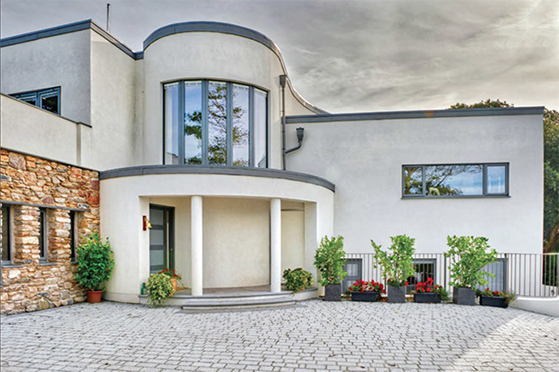 Insulating Concrete Formwork (ICF), otherwise known as Permanently Insulated Formwork (PIF), is an insulated concrete building system which was first used in Germany in the 1950s and has been growing in popularity in the UK for some years, offering a modern take on masonry walls.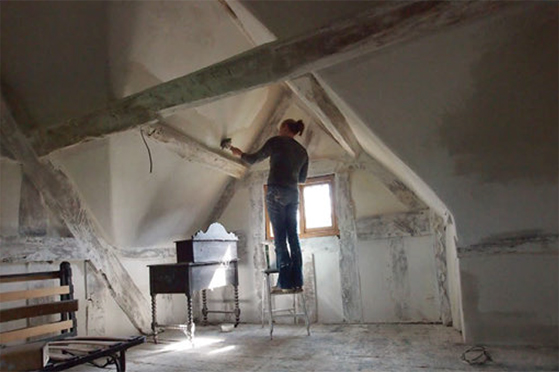 Renovation: Simon Ayers of Lime-Green Products on how to repair and replace plaster in an old property.
Legal: Covid-19-related problems over a building contract, by legal expert Guy Elyahou.
Plot Doctor: Planning consultant Roy Speer visits a charming corner plot to assess its suitability for a new three-bedroom home.