October 2020
Buy this issue of SelfBuild & Design » Subscribe to SelfBuild & Design »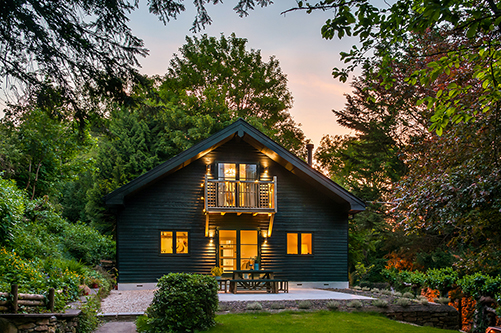 Standing in woodland and resembling a pretty alpine chalet, this timber-framed home is clad in dramatic black larch. Occupying the footprint of an old structurally unsound bungalow, the new home has been laid out of two levels and includes vaulted bedrooms which create an immense feeling of space despite the modest proportions.
This is one of more than 100 Case Studies available online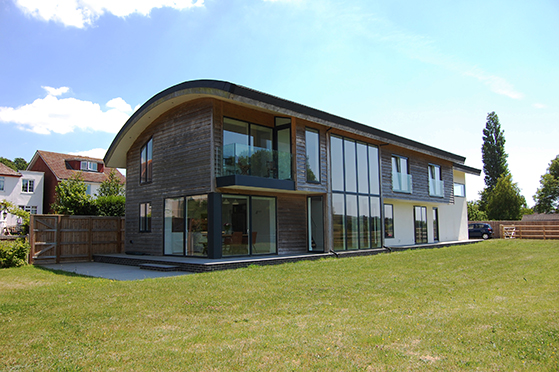 Ian and Clare Jennings fulfilled a long-held ambition to build their own eco home in Dorset, but it wasn't all plain sailing. Enduring an eight-year planning process, they have achieved a striking contemporary home using insulated concrete formwork and a curved sedum roof. Opting for separate rooms rather than open-plan spaces, the home is highly energy efficient. Ian not only project managed but he carried out much of the work himself.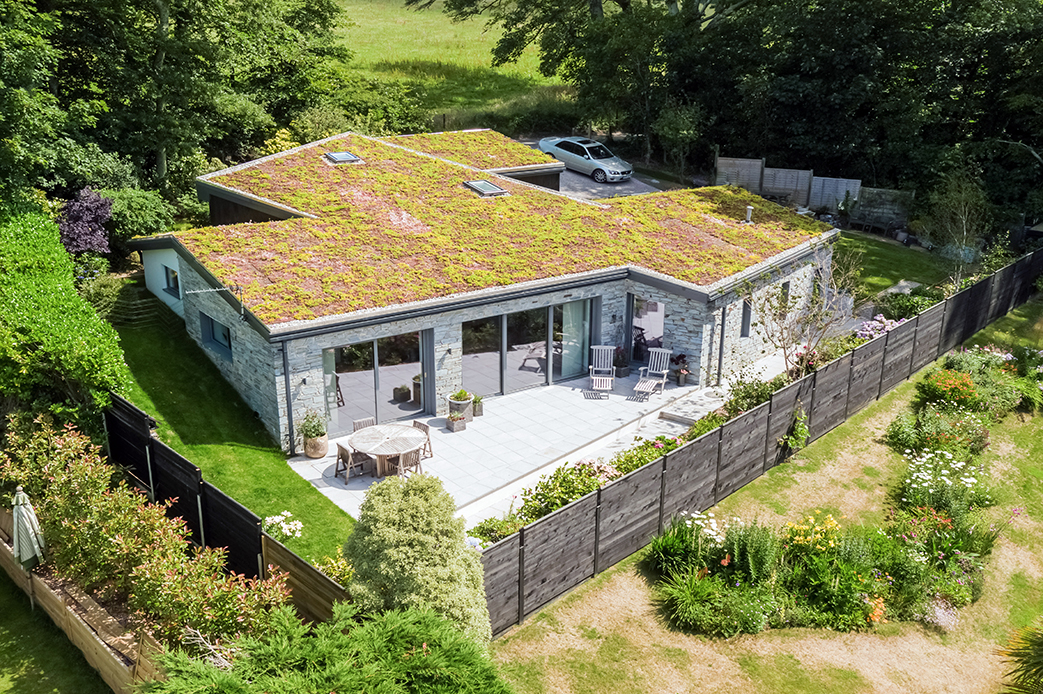 A retirement home has been built in the sloping mature garden of Shirley and Paul Flemings' former home using insulated concrete formwork and a green roof. The energy efficient single-storey home has been designed to take care of them as they grow older.
This is one of more than 100 Case Studies available online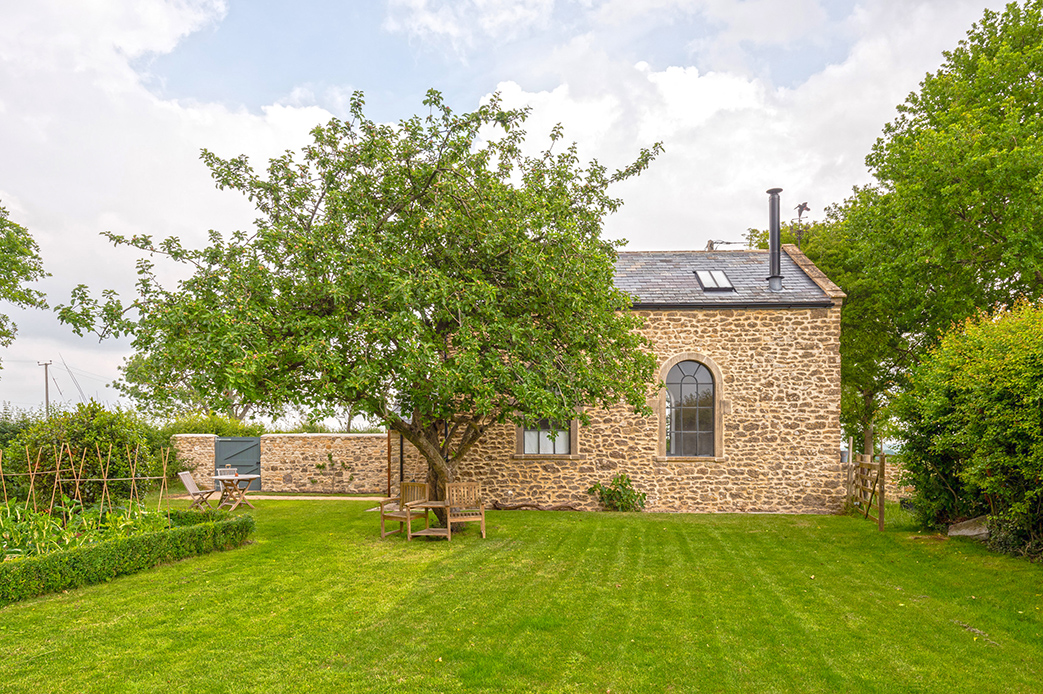 A former Wesleyan Methodist chapel, built in 1841, now has a new purpose after undergoing a meticulous restoration and conversion. Removing an incongruous first floor, the vaulted ceilings have been exposed in much of the ground floor, ugly windows and roof lights replaced with conservation versions worthy of the chapel's listed status, and original cast iron arched windows restored and repainted.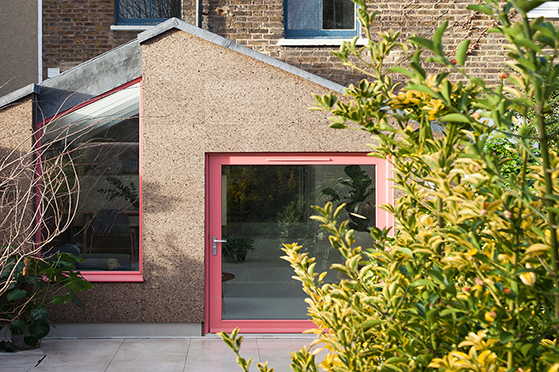 Environmentally friendly cork was chosen to clad this unusual extension to a Victorian terraced house. Nimtim Architects' scheme removed an ugly lean-to at the rear, replacing it with a contemporary pitched-roof extension containing an open kitchen, dining room and living area opening onto the garden. Converting the loft also allowed an additional bedroom, making a more spacious family home.
First Corten Eco Houseboat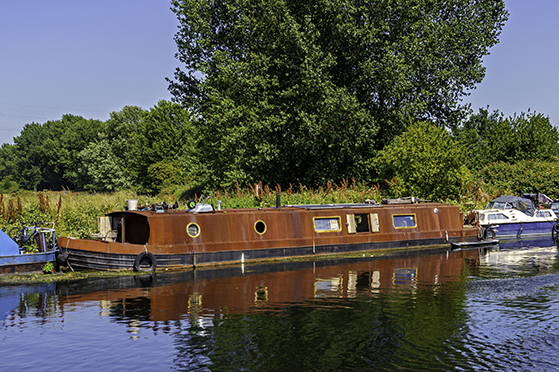 Designer Owain Harris and his wife Rose, an art teacher, have built an affordable nautical home In London, using corten steel, perhaps best known for its use in contemporary buildings. It is believed to be the first houseboat to use the sustainable material, which weathers to a rusty patina.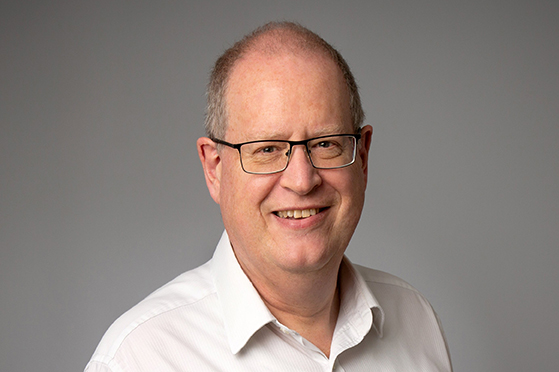 We talk to Julian Owen, a chartered architect, author and founding director of Associated Self Build Architects, the UK's largest network of local RIBA-registered architects, whose projects have featured widely in the national press.
Sheffield's first Passivhaus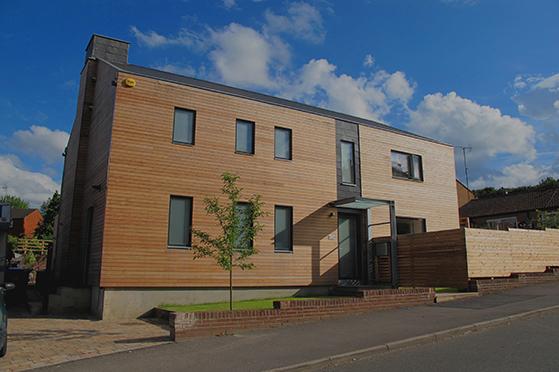 St Bart's Vicarage in Walkley has become the first property in Sheffield to be certified to Passivhaus EnerPHit standard, one of the most stringent building standards in the world specifically for retrofitting existing houses.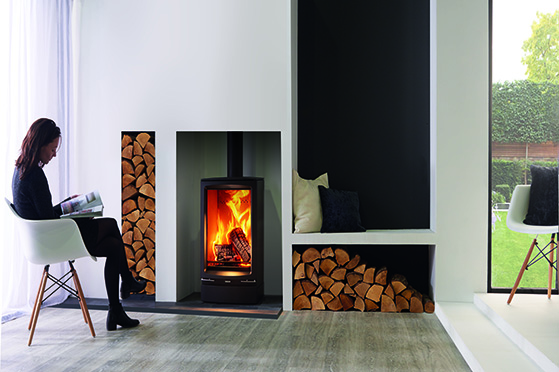 Nobody enjoys a freezing cold house, but high fuel bills are never welcome, so choosing an efficient and economical heating system is a top priority for selfbuilders and renovators alike.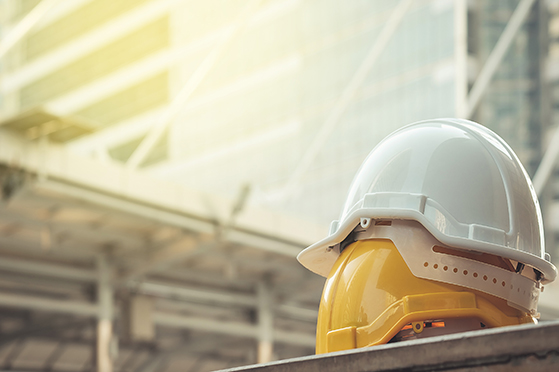 We explore seven top tips for ensuring your site is safe and the workforce is protected.
Read this article in our series of Beginners Guides: Next Steps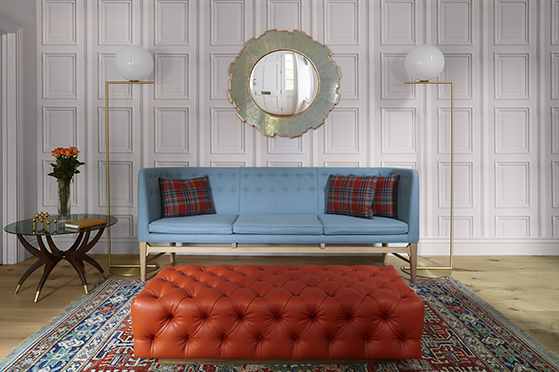 A home has been transformed from a tired, bland interior into something rich with colour and filled with statement furniture and sumptuous fabrics.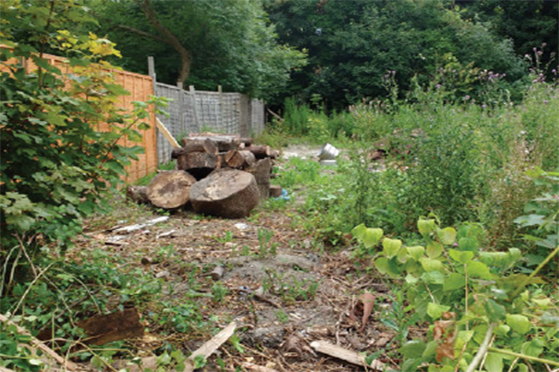 Plot Doctor: Third time lucky? A disused piece of land has seen planning permission refused a number of times before. Despite this setback, could the site provide the opportunity to build a new home?
Legal Advice: Property law specialist Guy Elyahou tackles the unusual question, how do I slow down my build?
Planning Clinic: Roy Speer answers planning queries, including how to reduce planning conditions and exploring the options for a steading development.
Choosing Artwork for the Home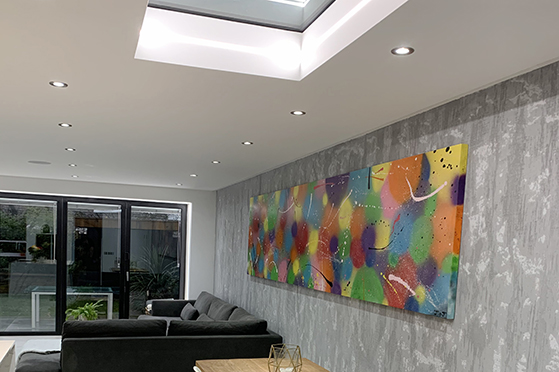 When it comes to designing interiors, too often artwork is treated as an afterthought. Director of Opera Gallery Federica Beretta offers some advice on how to select and exhibit art in your home.