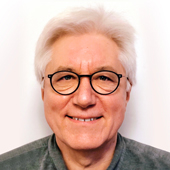 Can self build give millennials a home?
Given the choice, which would you rather be today: a millennial (in your 20s/early 30s) or 60-plus?
Assuming you're neither, most of us, I suggest, would leap at youth. Peak physical strength and attractiveness, freedom to run, jog, climb or breakdance (should you choose) without risking a visit to A&E, or worse – what's not to like? ...
---

Justin Peckham, head of sales UK and Ireland with modified wood building products company Accsys.
You may have heard of the term 'greenwashing'. A play on the term 'whitewashing', it refers to the process of conveying a false impression or providing misleading information about how a company's products are more environmentally sound.
Put simply, greenwashing is consumer deception. And with consumers in the UK reportedly spending £41bn on 'eco-friendly' products, greenwashing is a growing problem. This was highlighted recently by the Competition and Markets Authority (CMA) with a new probe into misleading environmental claims....
---
The FMB has urged the Chancellor to use the Budget to cut VAT on home improvements, to make it easier for households to get works done, including green upgrades. It is also calling for an extension of the stamp duty holiday to breathe new confidence into the housing market....
Homes England and United Trust Bank have announced a £250m fund to support small- and medium-sized builders with development finance at up to 70 per cent loan-to-gross-development value....
The government has updated its Planning Practice Guidance on Self-build and Custom Housebuilding....
Properties are taking 29% longer to sell once under offer because of conveyancing delays, according to industry data analysed by Movewise....
The public will be able to convert vacant plots and derelict buildings into new homes or community spaces under proposals announced by Housing Secretary Robert Jenrick....
The number of new homes under construction increased by 111% in the third quarter of 2020 to 35,710, according to official government statistics. A total of 45,000 homes were completed in the same period, representing a 185% increase on the previous quarter....