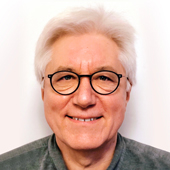 Cold comfort
Six hot tips to keep your new home cool
Some 30 years ago, shortly after my wife and I bought our current house, my in-laws offered us a moving-in present: a set of shutters for the main facade. Naturally I was appalled.
They were entirely decorative, just two bracketing each window – which each boasted four panes – and intended to be fixed permanently in position. To my youthfully prejudiced mind they were not only useless but, worse, unbelievably twee. Nowadays, of course, if anyone made a similar offer, I'd bite their hand off....
---
Levelling up time for small builders
You can't level up without proper planning policy, argues Rico Wojtulewicz, Head of Housing and Planning Policy for the National Federation of Builders
The government has announced a £1.5bin 'Levelling Up Home Building Fund' to help small- and medium-sized housebuilders (SMEs) build 42,000 homes and it will form part of their 'Levelling Up' white paper. The details of the strategy are expected to be released during this month, but many will ask if it's old money, old strategy; or, as required, a sign that the government finally understands levelling up needs policy enablement to best use funding promise?
To example this, it is worth exploring a previous failure and comparing that to what a coherent approach might be....
---