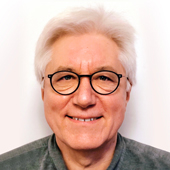 Thermal batteries - could they replace our boilers?
It's time for big heat
For most of us batteries are those small cylindrical objects you pop into torches or TV remotes – either that or heavy black boxes, located in inaccessible regions of your car, which mysteriously lose their charge on cold winter mornings when you urgently need to be somewhere.
At least, that was how it used to be before renewable energy became widespread in the UK, either through the national grid or on thousands of our rooftops. Electricity created by wind turbines or solar panels may be essentially 'free', but it depends on sunny skies and steady winds, neither of which can be guaranteed. Consequently, solar- and wind-generated energy turns up randomly – and not always when we need it most in our homes....
---
Levelling up time for small builders
You can't level up without proper planning policy, argues Rico Wojtulewicz, Head of Housing and Planning Policy for the National Federation of Builders
The government has announced a £1.5bin 'Levelling Up Home Building Fund' to help small- and medium-sized housebuilders (SMEs) build 42,000 homes and it will form part of their 'Levelling Up' white paper. The details of the strategy are expected to be released during this month, but many will ask if it's old money, old strategy; or, as required, a sign that the government finally understands levelling up needs policy enablement to best use funding promise?
To example this, it is worth exploring a previous failure and comparing that to what a coherent approach might be....
---
News
Introducing Your Bigger, Better Mag - Build It incorporating SelfBuild & Design
Your favourite magazines just got even better! We are delighted to announce SelfBuild & Design magazine is merging with Build It to form a single, dedicated brand that delivers an even better experience and essential resource for both readerships.
So, starting with the February 2023 edition, subscribers and newsstand buyers of both titles will receive a new combined edition of Build It incorporating SelfBuild & Design....
Council criticised for restricting access to self build register
Solihull Council has come under heavy criticism for its decision to introduce restrictions that limit access to its Right to Build register, which records local demand for self build....
Slight dip in house prices
There was a slight fall in the average UK house price in September (-0.1%), the second marginal decrease over the past three months. The cost of a typical home is now £293,835 compared with the previous month's record high (£293,992)....