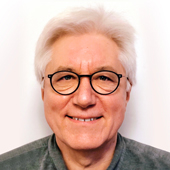 Thermal batteries - could they replace our boilers?
It's time for big heat
For most of us batteries are those small cylindrical objects you pop into torches or TV remotes – either that or heavy black boxes, located in inaccessible regions of your car, which mysteriously lose their charge on cold winter mornings when you urgently need to be somewhere.
At least, that was how it used to be before renewable energy became widespread in the UK, either through the national grid or on thousands of our rooftops. Electricity created by wind turbines or solar panels may be essentially 'free', but it depends on sunny skies and steady winds, neither of which can be guaranteed. Consequently, solar- and wind-generated energy turns up randomly – and not always when we need it most in our homes....
---
Levelling up time for small builders
You can't level up without proper planning policy, argues Rico Wojtulewicz, Head of Housing and Planning Policy for the National Federation of Builders
The government has announced a £1.5bin 'Levelling Up Home Building Fund' to help small- and medium-sized housebuilders (SMEs) build 42,000 homes and it will form part of their 'Levelling Up' white paper. The details of the strategy are expected to be released during this month, but many will ask if it's old money, old strategy; or, as required, a sign that the government finally understands levelling up needs policy enablement to best use funding promise?
To example this, it is worth exploring a previous failure and comparing that to what a coherent approach might be....
---
News
Build It Live comes to Bicester
Taking place on 10th and 11th June at Bicester Heritage in Oxfordshire, Build It Live is the perfect event for anyone looking to self build, renovate or extend their home. Build It Live offers visitors a wide range of advice, from one-on-ones to a packed seminar schedule covering a range of topics. Thousands of specialist products will be on show from a host of exhibitors. You'll also get the chance to hear from real-life self builders about their project, browse our gallery of land for sale and meet the team from Graven Hill, the UK's biggest self and custom build site....
Planning approvals drop for self and custom build plots
The number of planning permissions granted for custom and self build plots has fallen by 23% from the previous year, according to data published by the Department of Levelling-Up, Communities and Housing. Soaring inflation in 2022 and flip-flopping from the government on proposed national planning policy have played a big role in the drop, as well as a rise in the number of councils applying charges and tests to join Right to Build registers. In fact, research has found 21% of people are unaware the registers even exist. You can sign up to your council's register via NaCSBA's selfbuildportal.org.uk website, putting pressure on local authorities to deliver. If your council charges and that puts you off, you can still state your desire to self build using NaCSBA's template letters....
MPs back renewable installs for new builds
The majority of MPs support proposals that would require all new homes to use renewables installations such as solar panels, heat pumps and battery storage from 2025, according to a recent YouGov poll. 69% of MPs believe all new homes should be built with solar panels on their roofs, and nearly 67% believe they should have electric vehicle charging. These results come just as the government is set to launch a consultation on the 2025 Future Homes Standard....